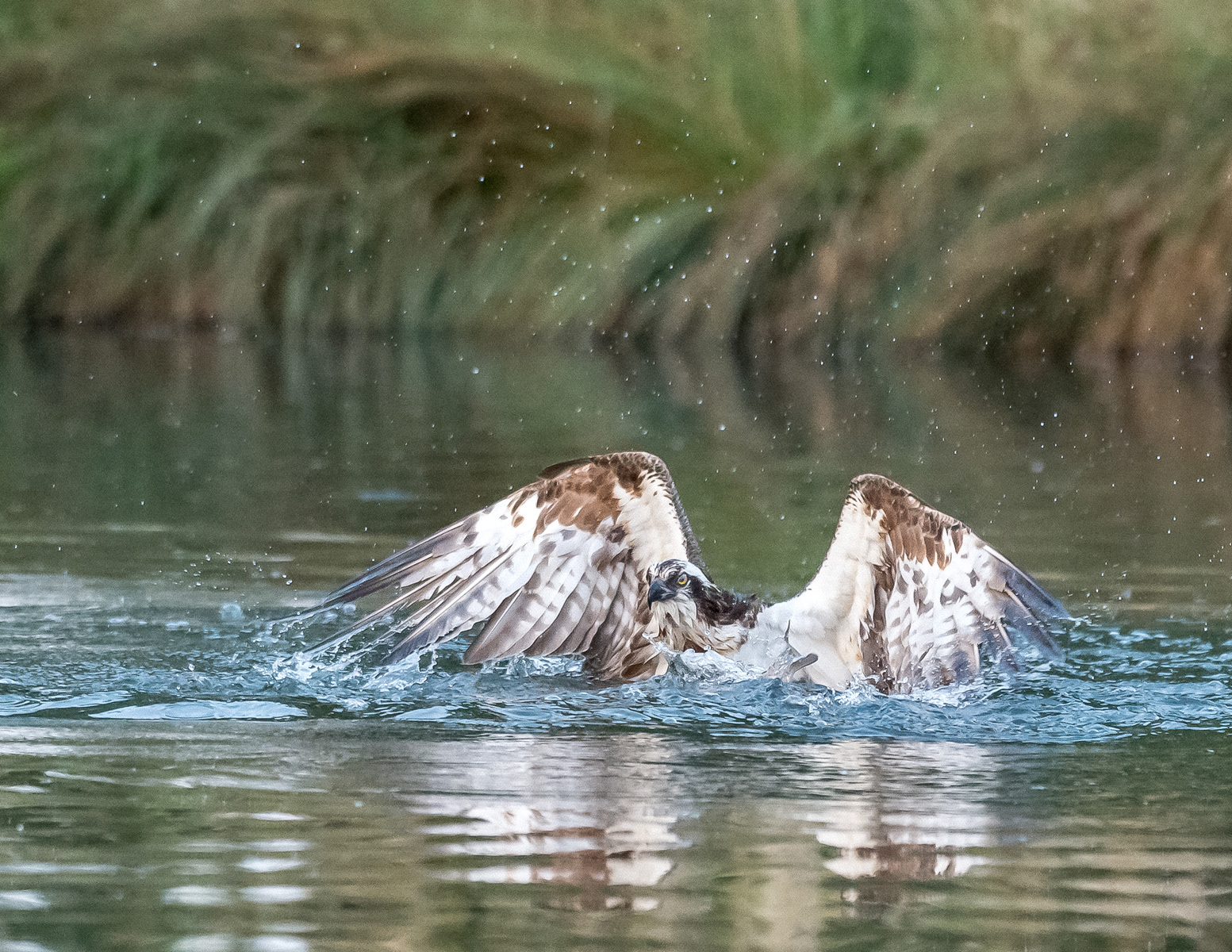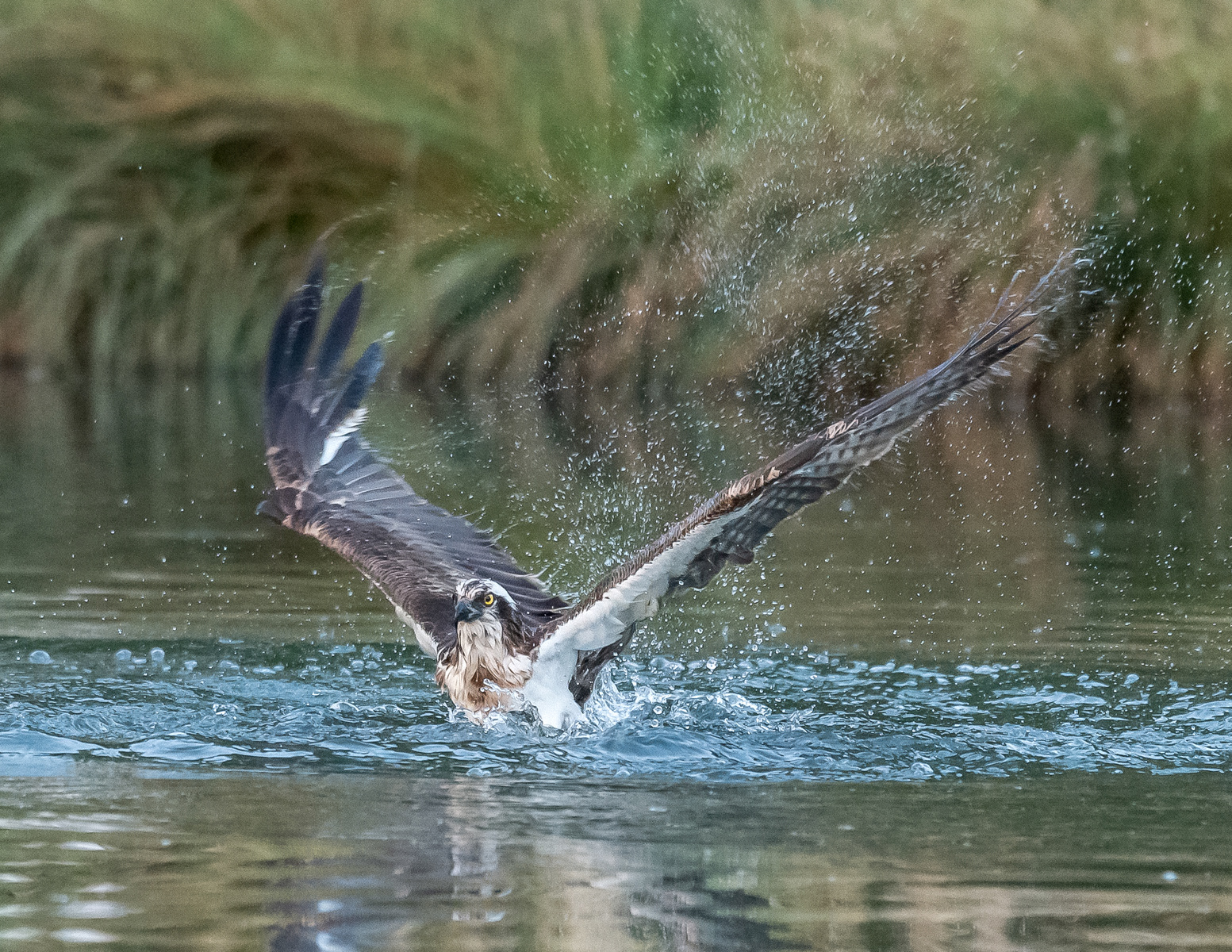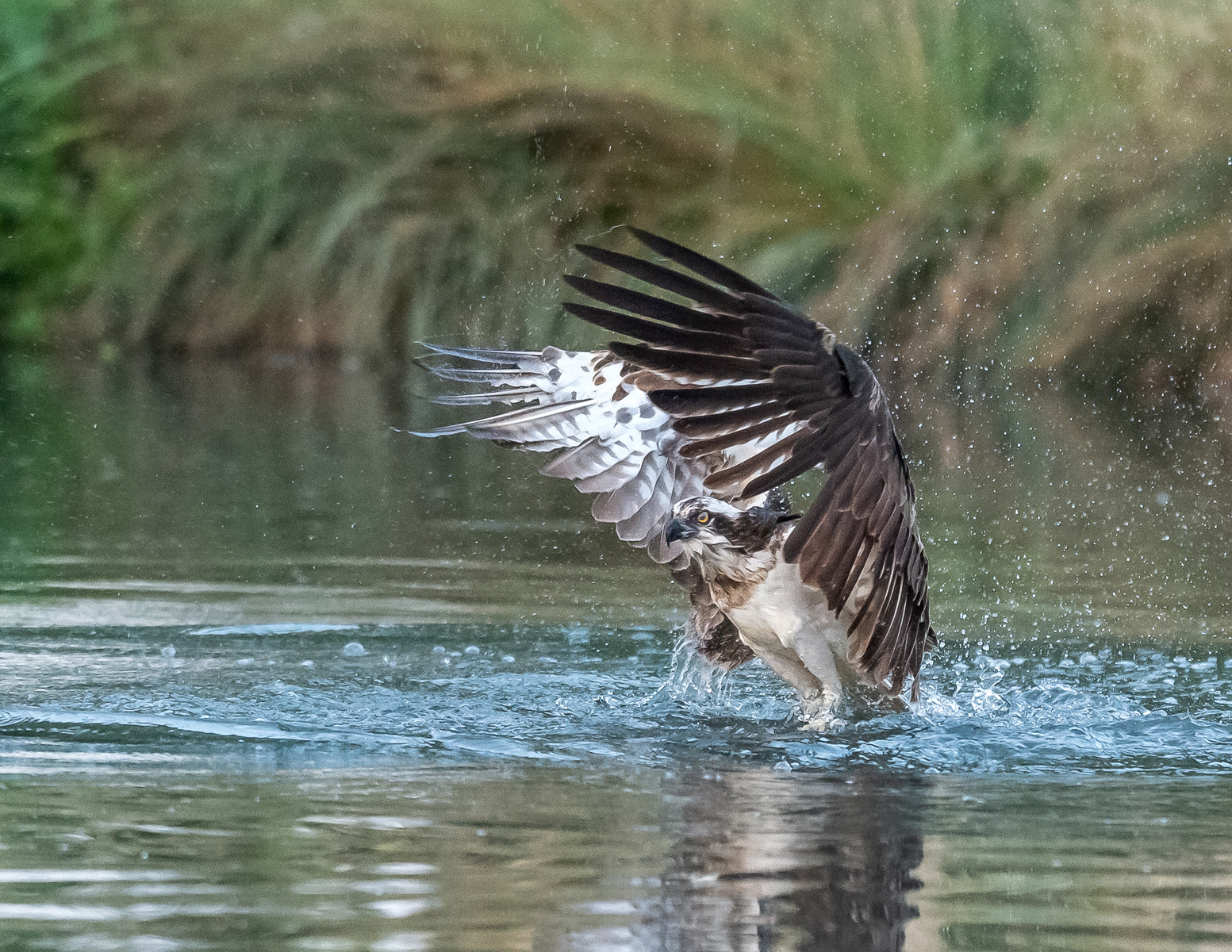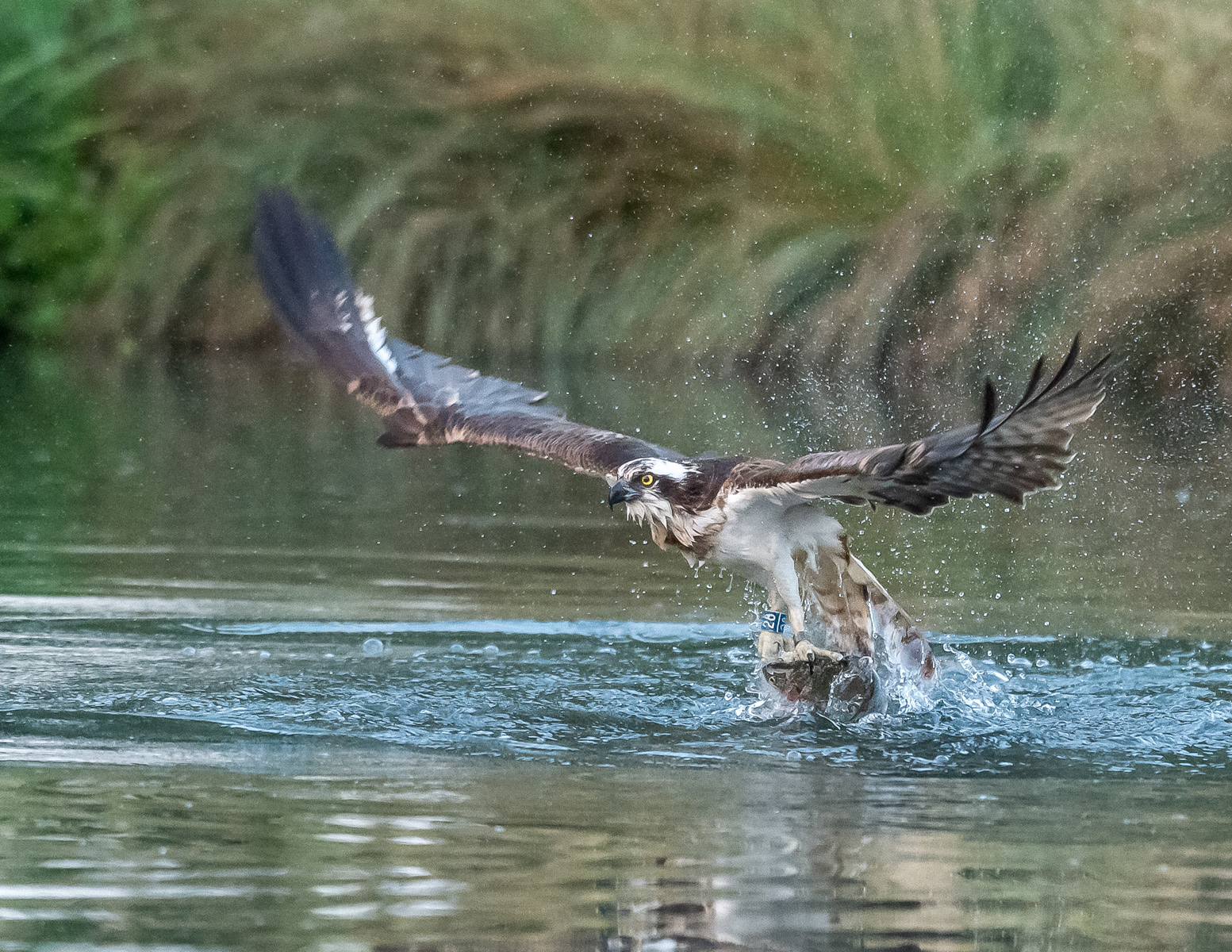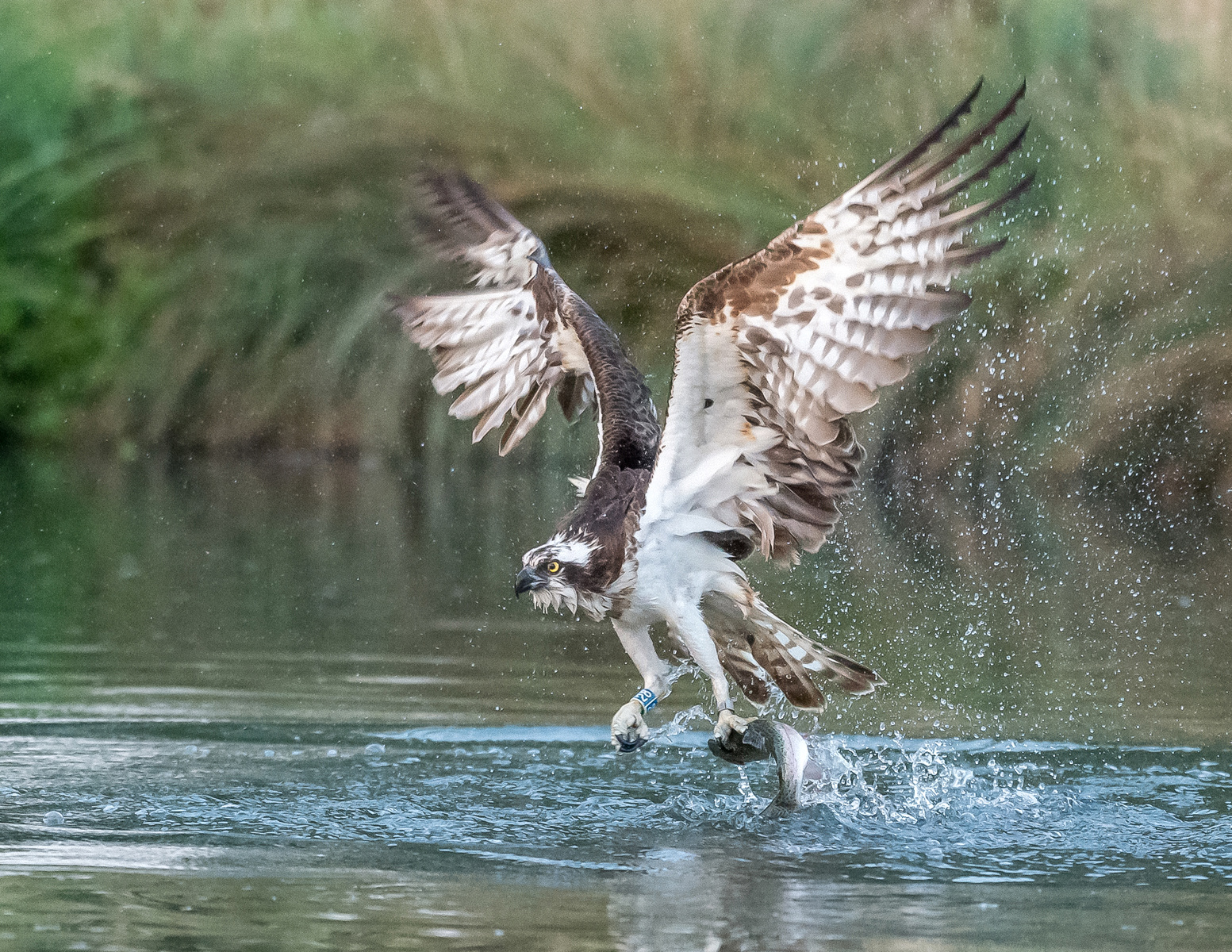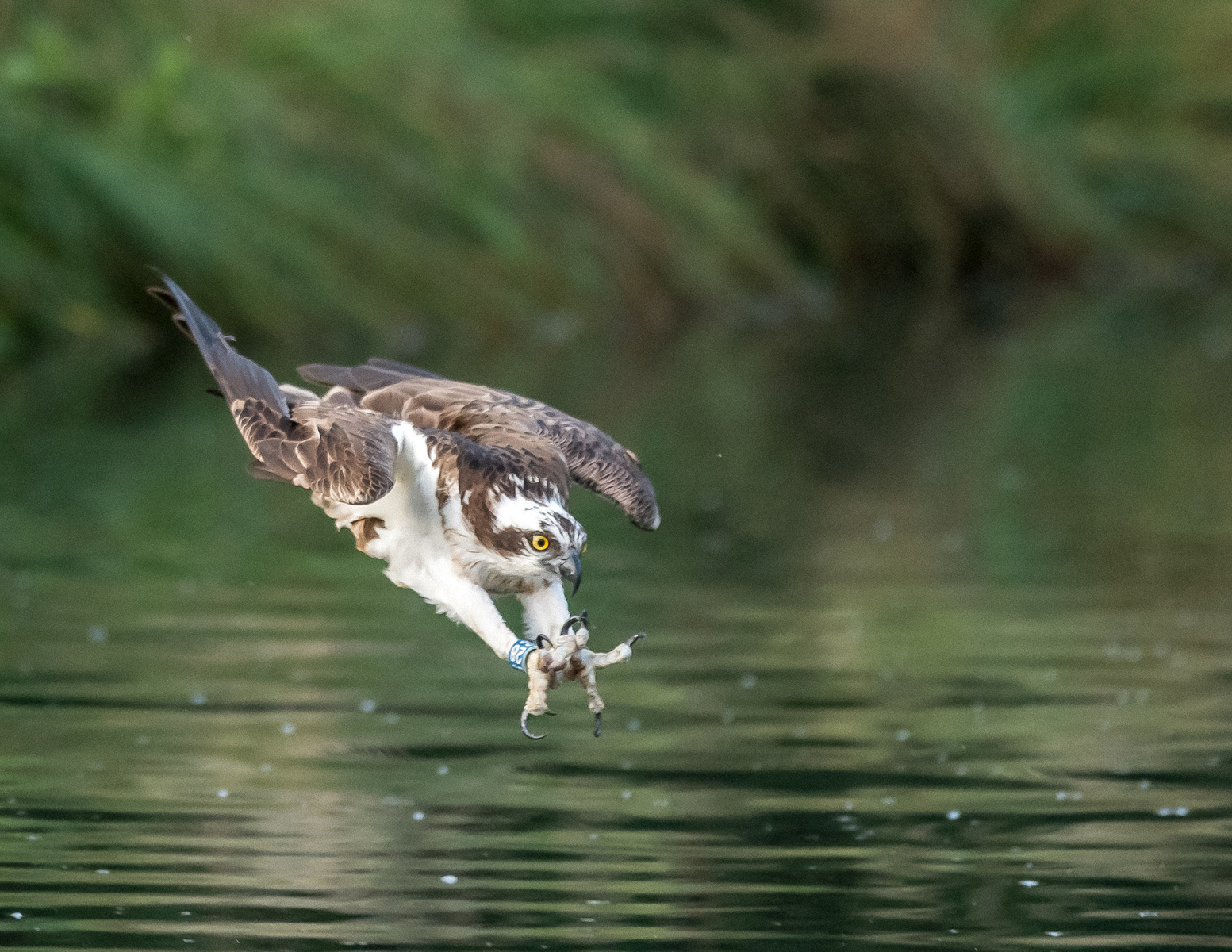 Osprey 28/10 in action at  Rivergwash, Horn Mill Photographic Hide, Rutland.
D4 + Nikon 200-500mm F5.6 VR ED Lens
F5.6 300mm 640iso 1/2000sec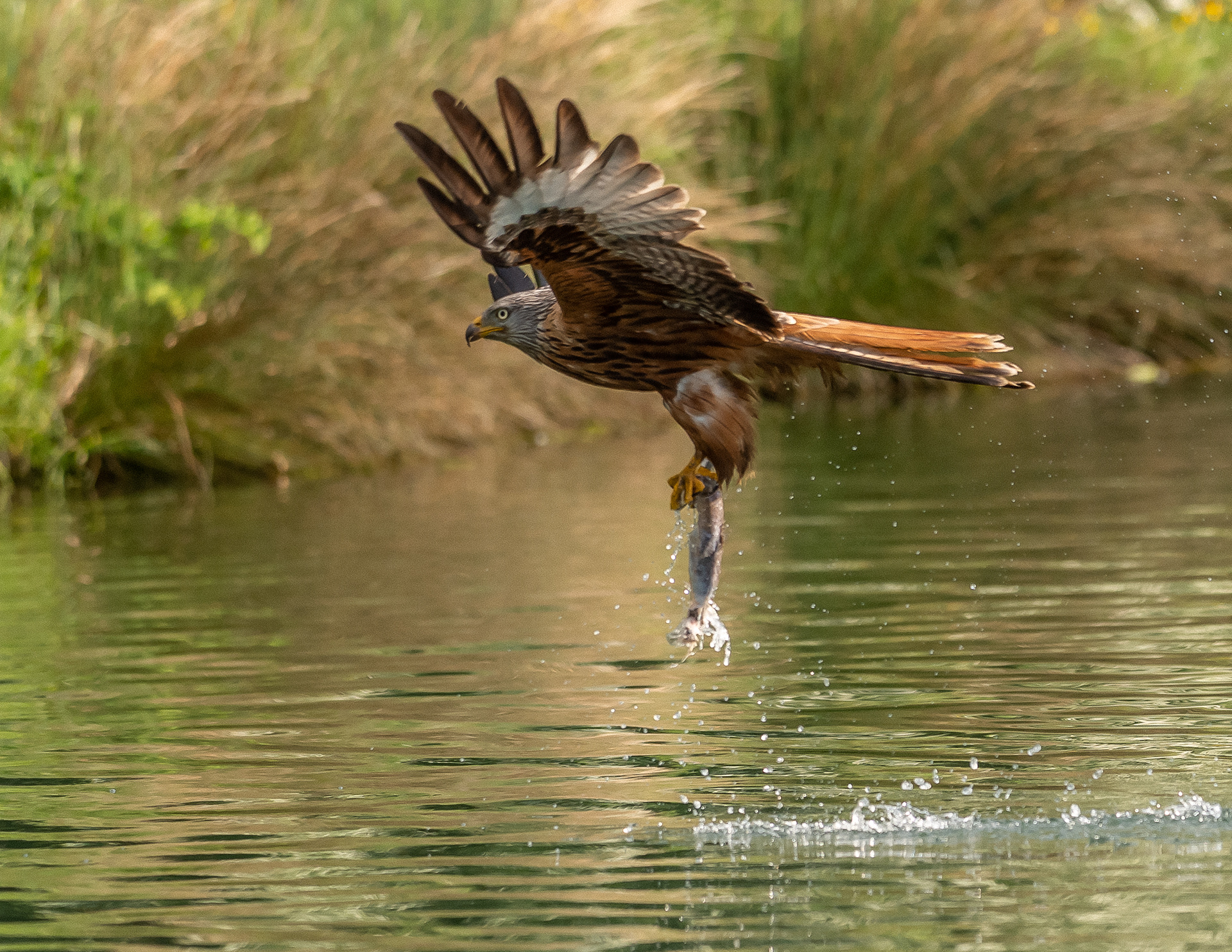 Red Kite - Catching Trout. Horn Mill Trout Farm, Rutland.
Nikon D4 + Nikon 200-500m F5.6 Ed Lens 240mm 1/2500 sec  900 ISO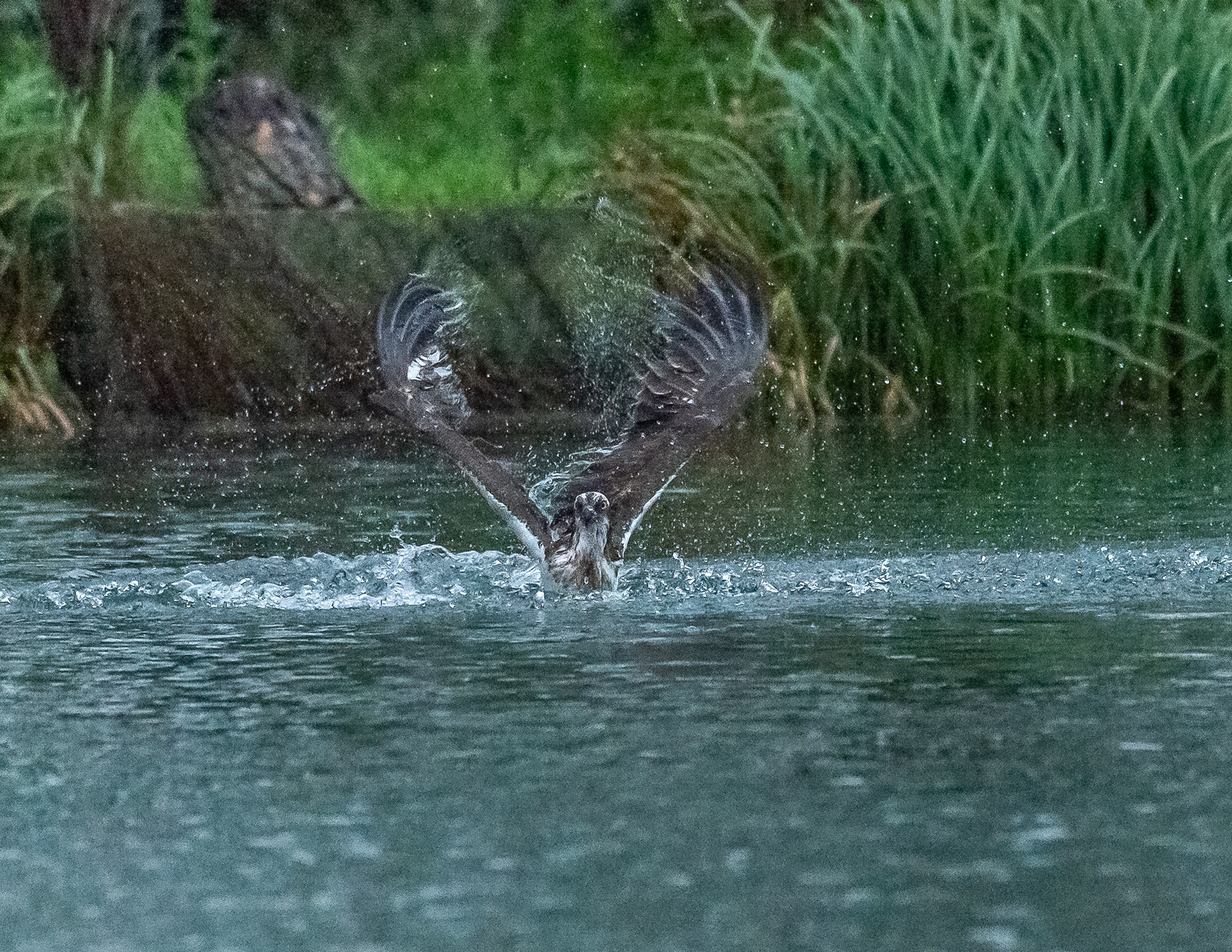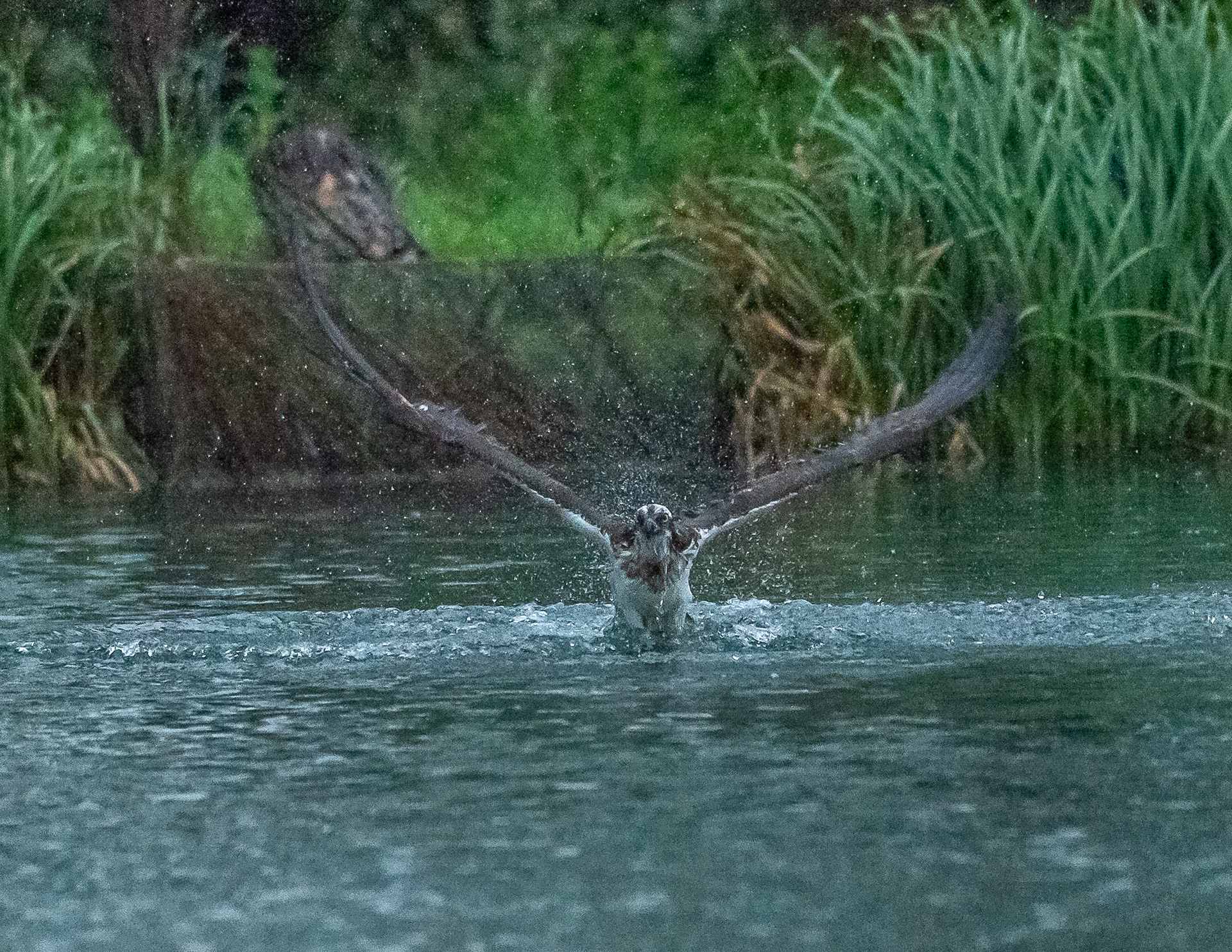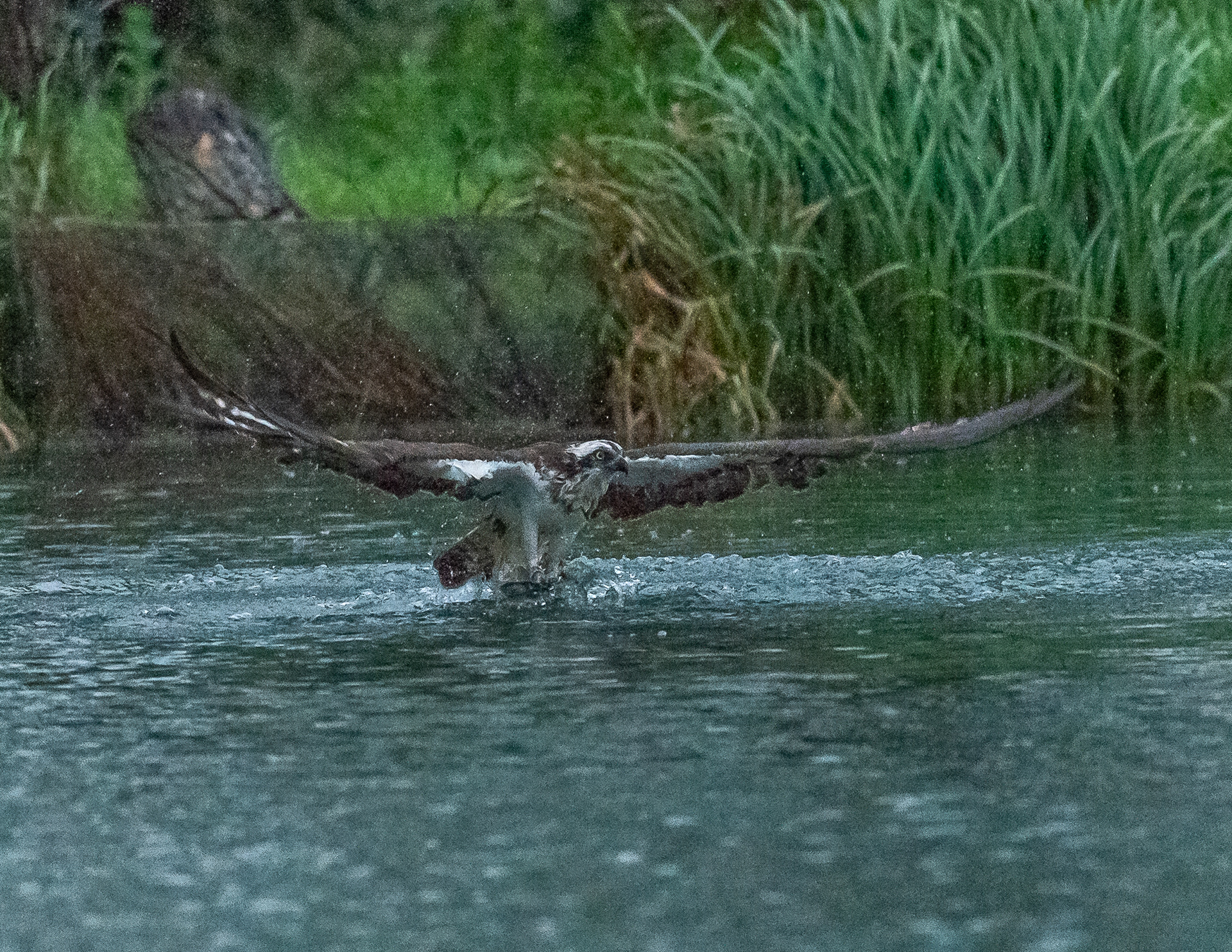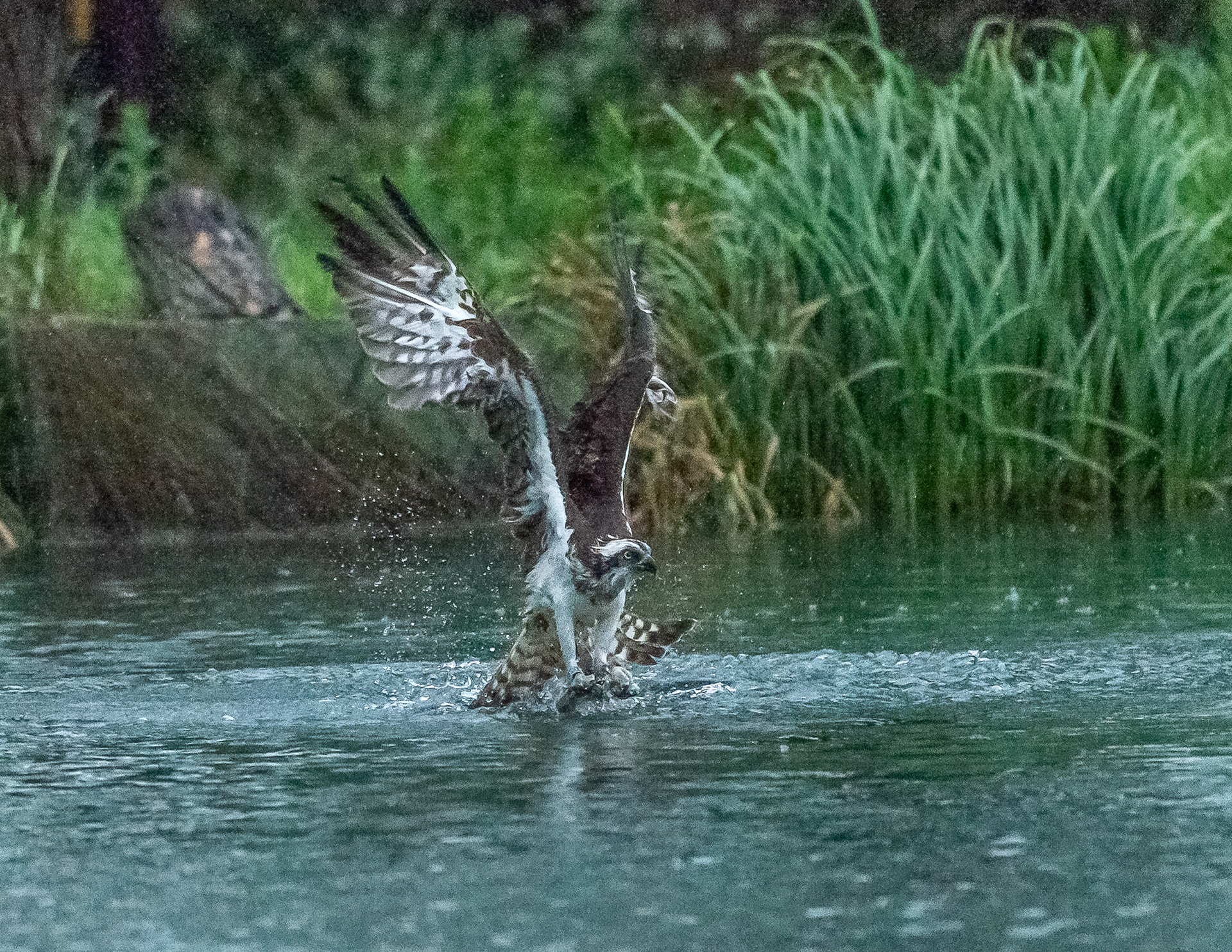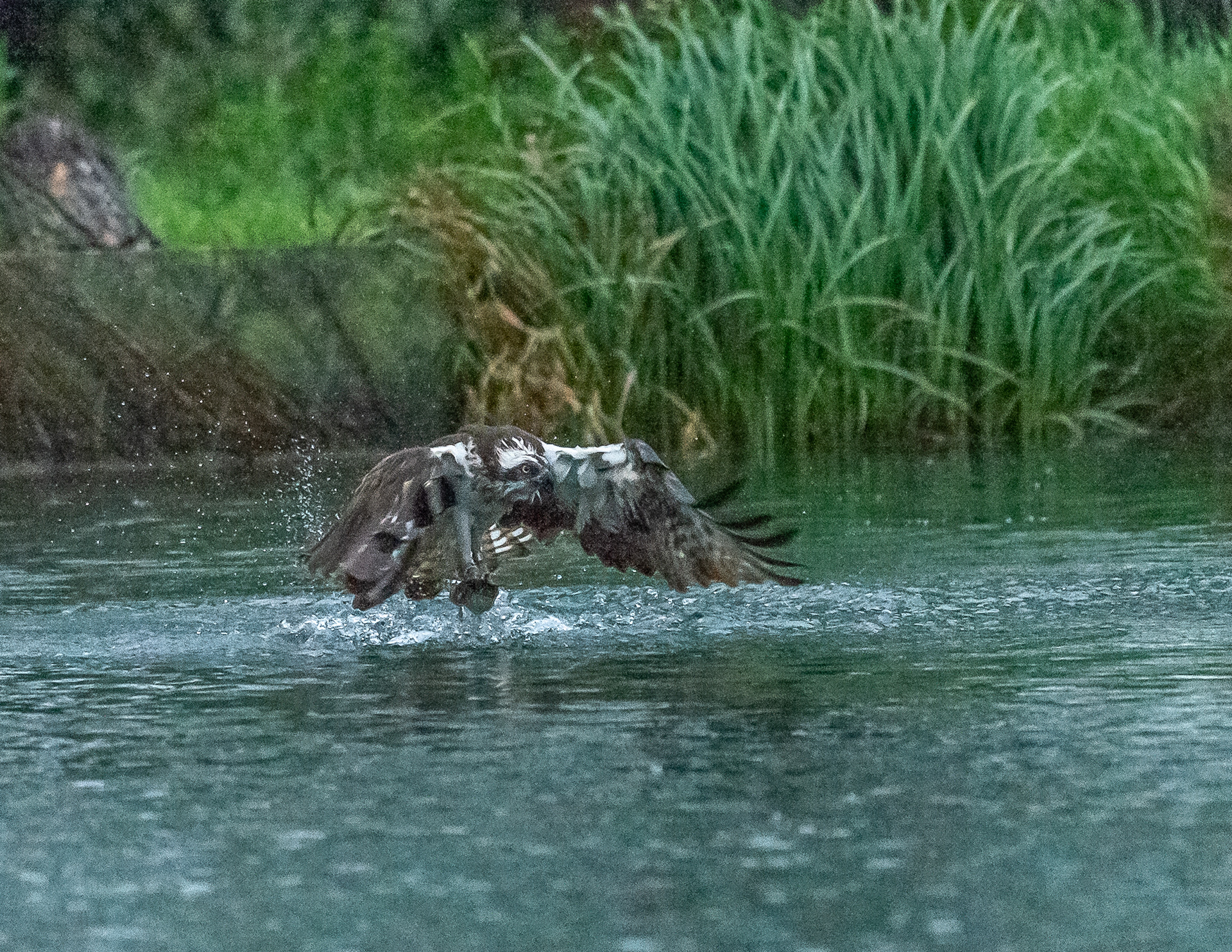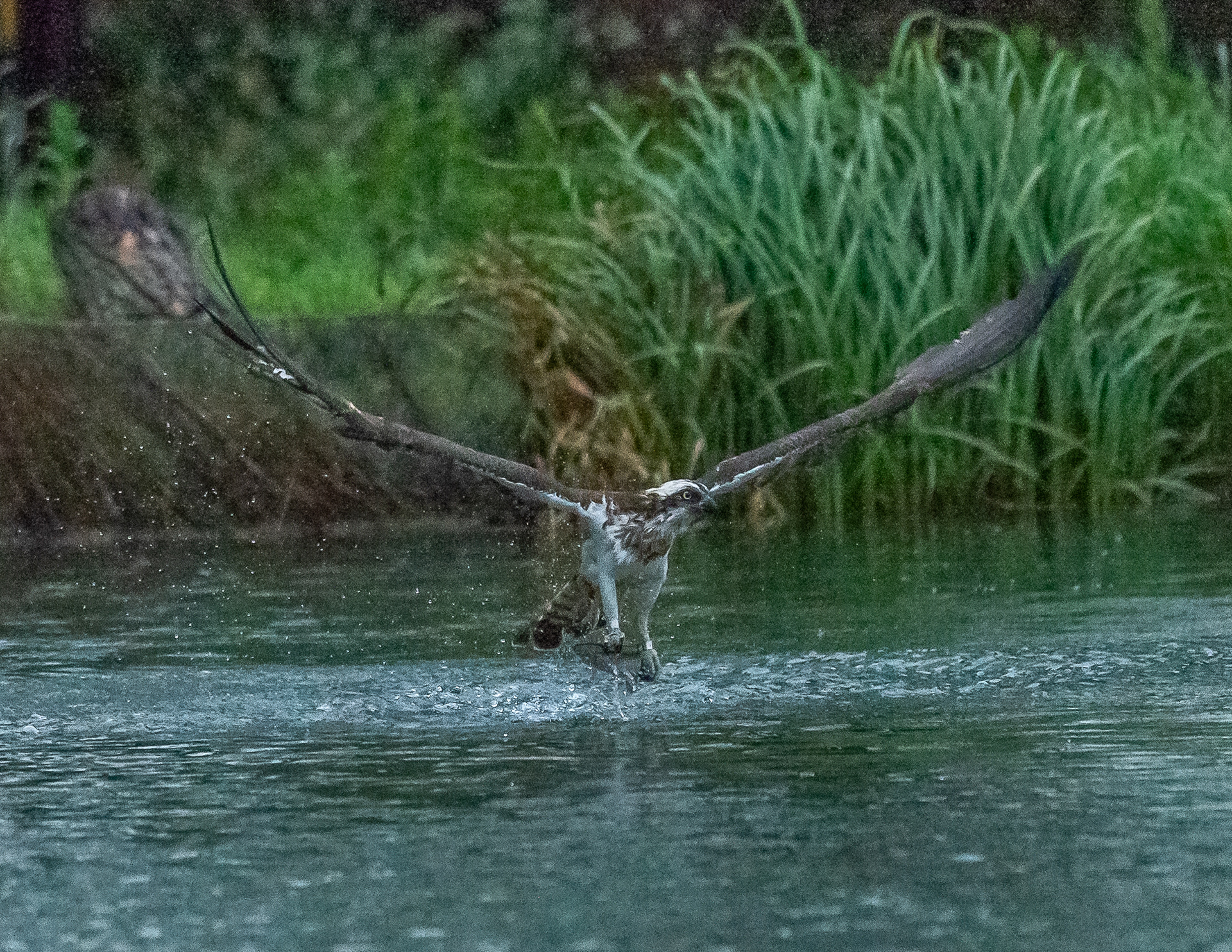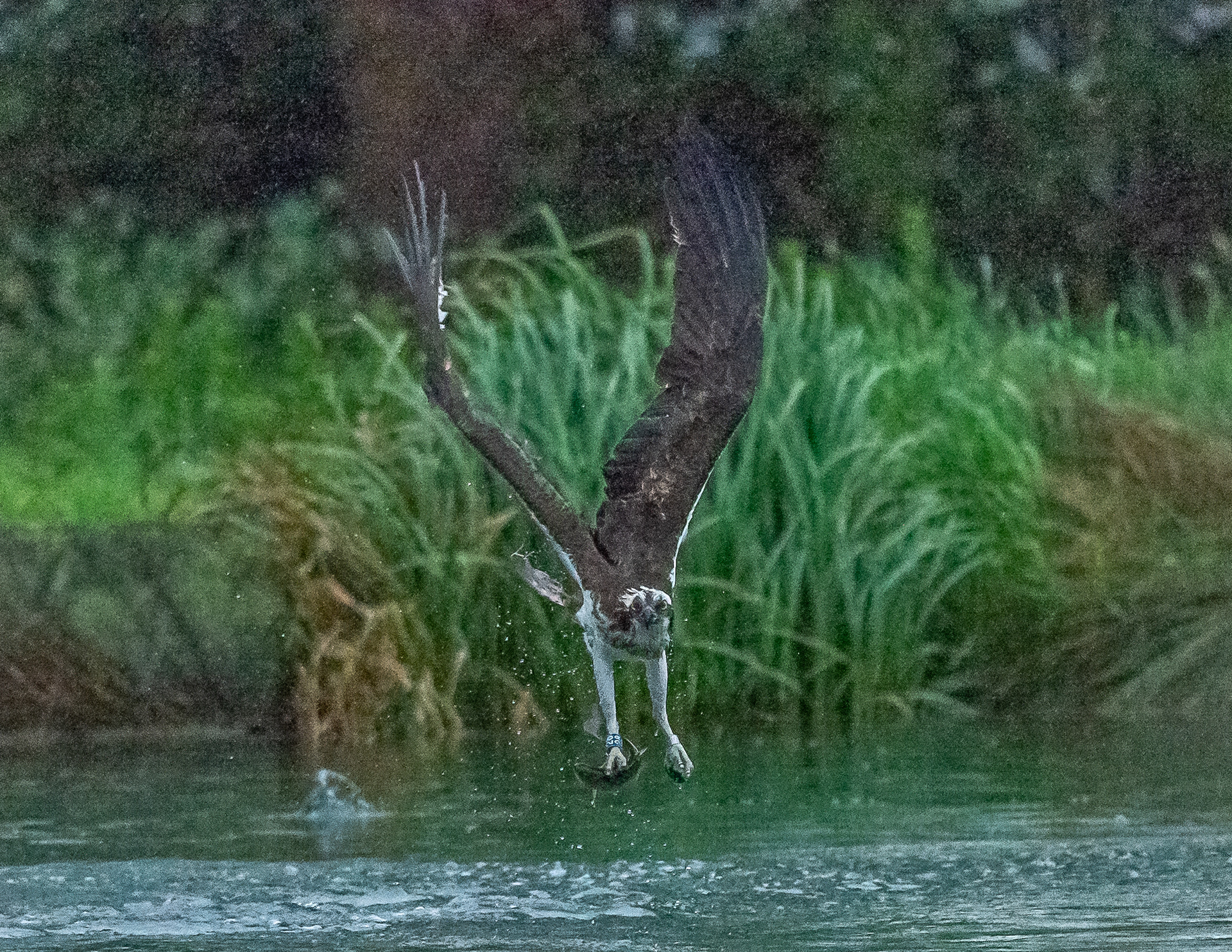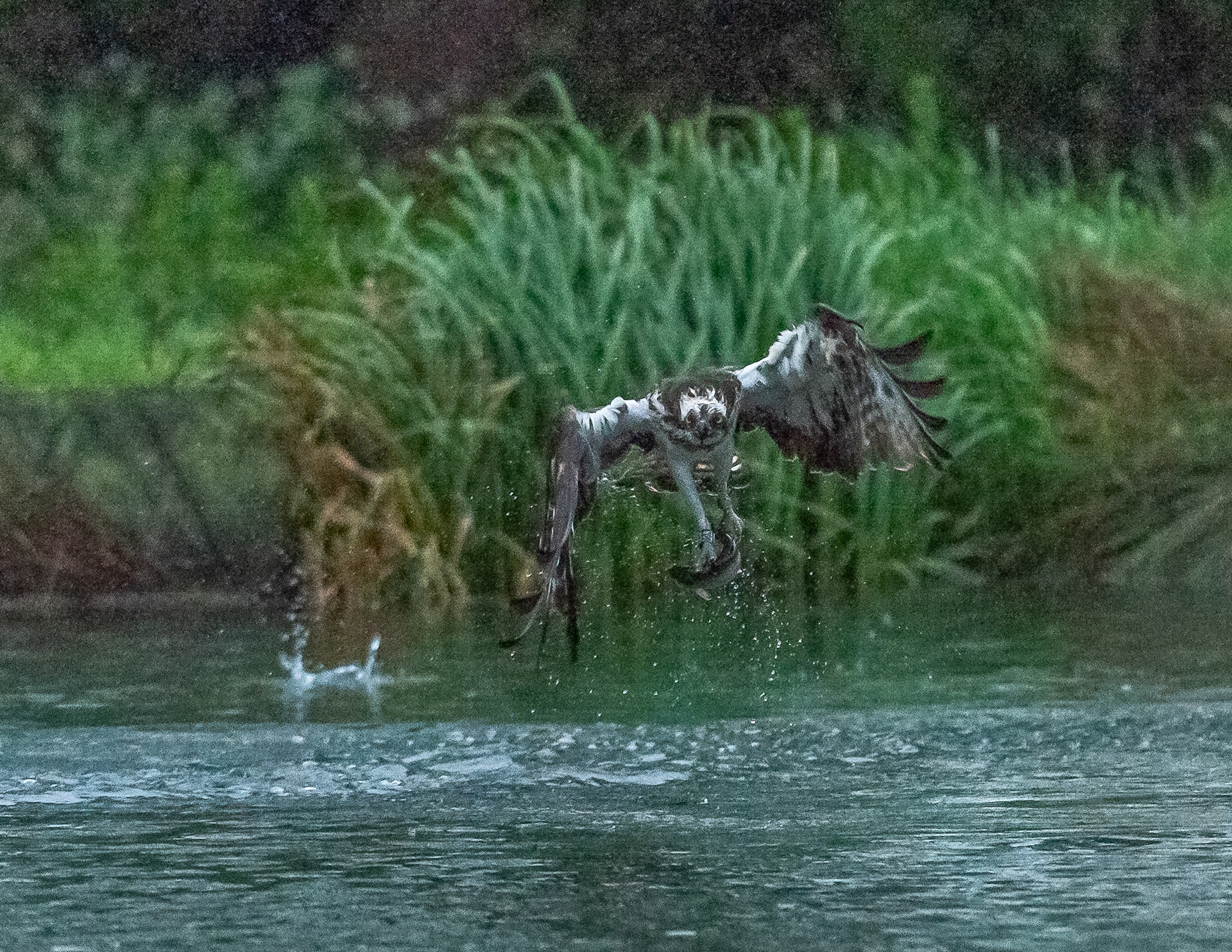 Osprey (28) Horn Mill Trout Farm, Rutland.
Nikon D4 + Nikon 200-500m F5.6 Ed Lens 260mm 1/1250 sec  12800 ISO
I have spent a lot of time in this Photography Hide at Horn Mill Trout Farm over the last 3 years,but this mornings session was the most mind blowing of them all. 26th July 2018.
Alarm went off at 0315hrs and up I get, Shower, Dressed, coffee & Fag. Then it's time to Meet Ian our spotter for the Morning session arriving at 0415hrs.
Straight down to the Hide Ian gives us the second Walkie Talkie we setup and wait for the Osprey, Hopefully not too early as we need the light.
Ian Shouts over the Radio ''Osprey on Perch, Damn bit too early lights not good, but I get some decent shots of 28 catching his fish straight away.
No way 30mins later and 28 is back again this time 28 does 2 dives abandoning the first one and then getting fish on 2nd attempt, Awesome display.
What was about to happen next was unbelieveable. Ian shouts out on radio 1hr and 10mins later 28 is back for a third time. Wow 28 is fishing again they must be Hungry. Down 28 goes and at last minute abandons dive ,back round and on the perch. sits there for 10mins and 28 launches again, no way 28 abandons dive again at last moment swings round and sits up Perch again, surely third time lucky !!
We wait a further 10 minutes and this time 28 launches with vegance.
Down 28 goes, hits the water & bang fish. Hang on 28's struggling to get out, 20seconds it took 28 to get out of the water & we thought Ian was going in for a rescue Mission. The amazing thing was the fish was huge, no wonder 28 struggled to get out !!
I rattled off a sequence of 108 shots from the time 28 Launched on the Third dive to the time 28 flew over the Hide !!
Here,s the Sequence and do enjoy !!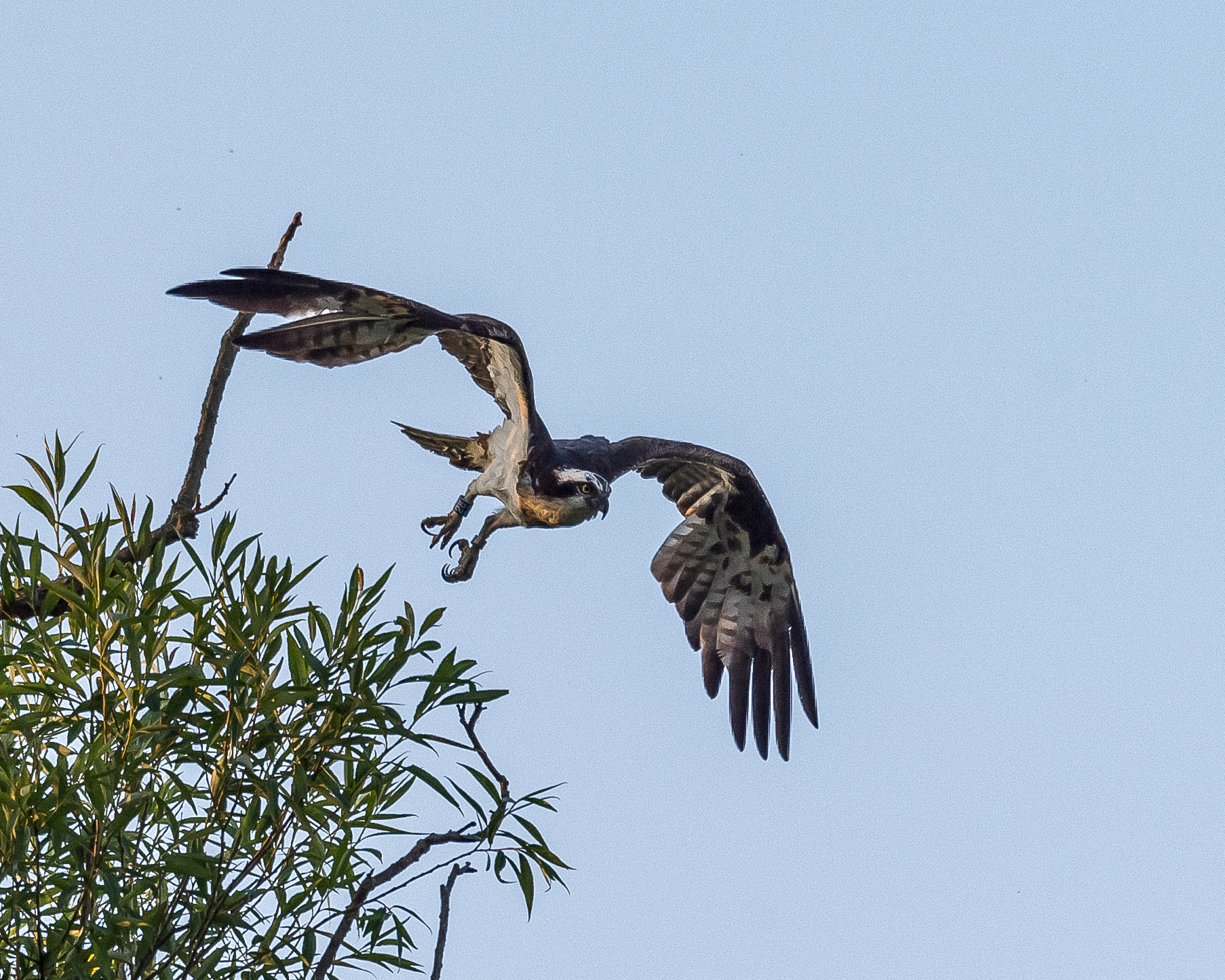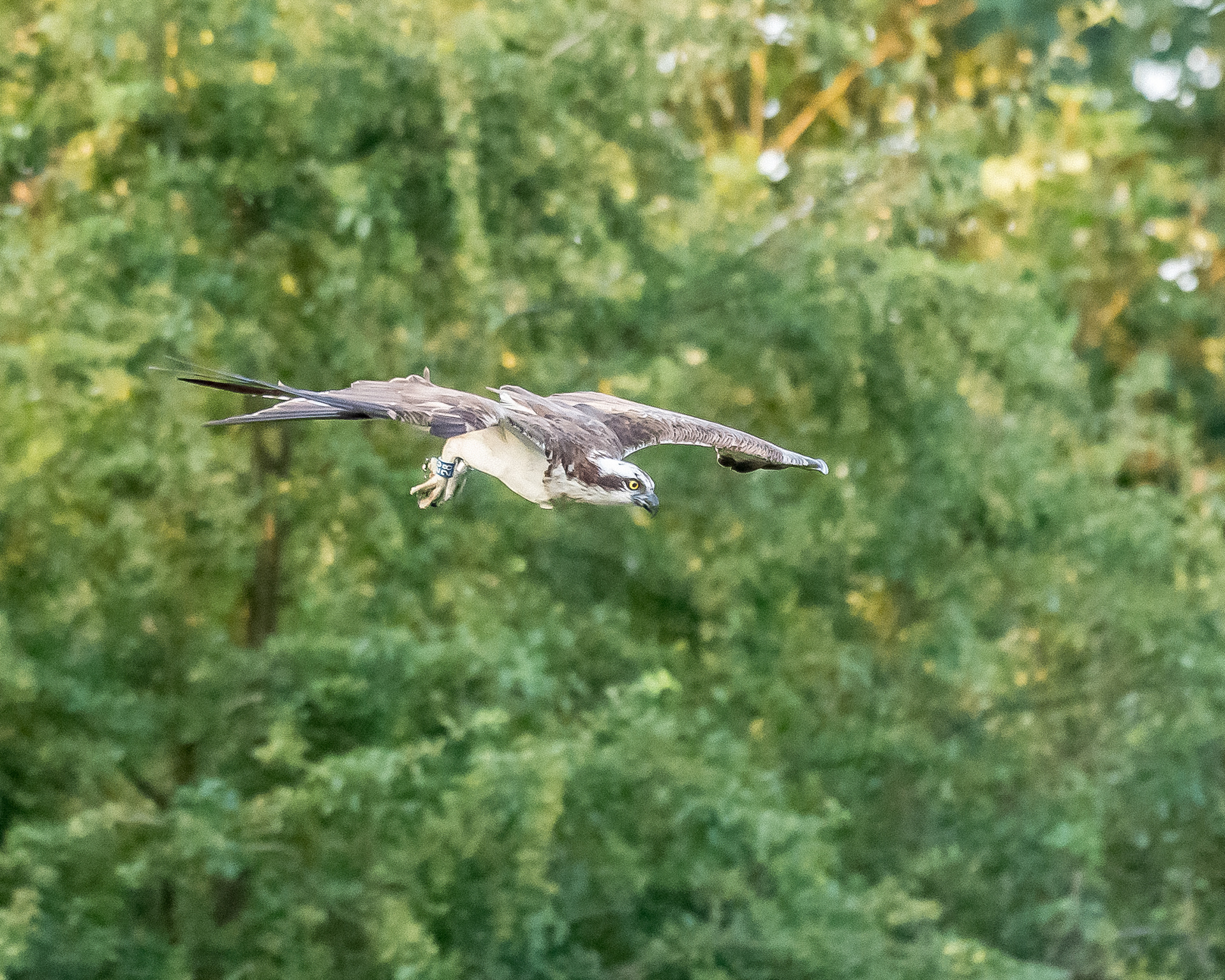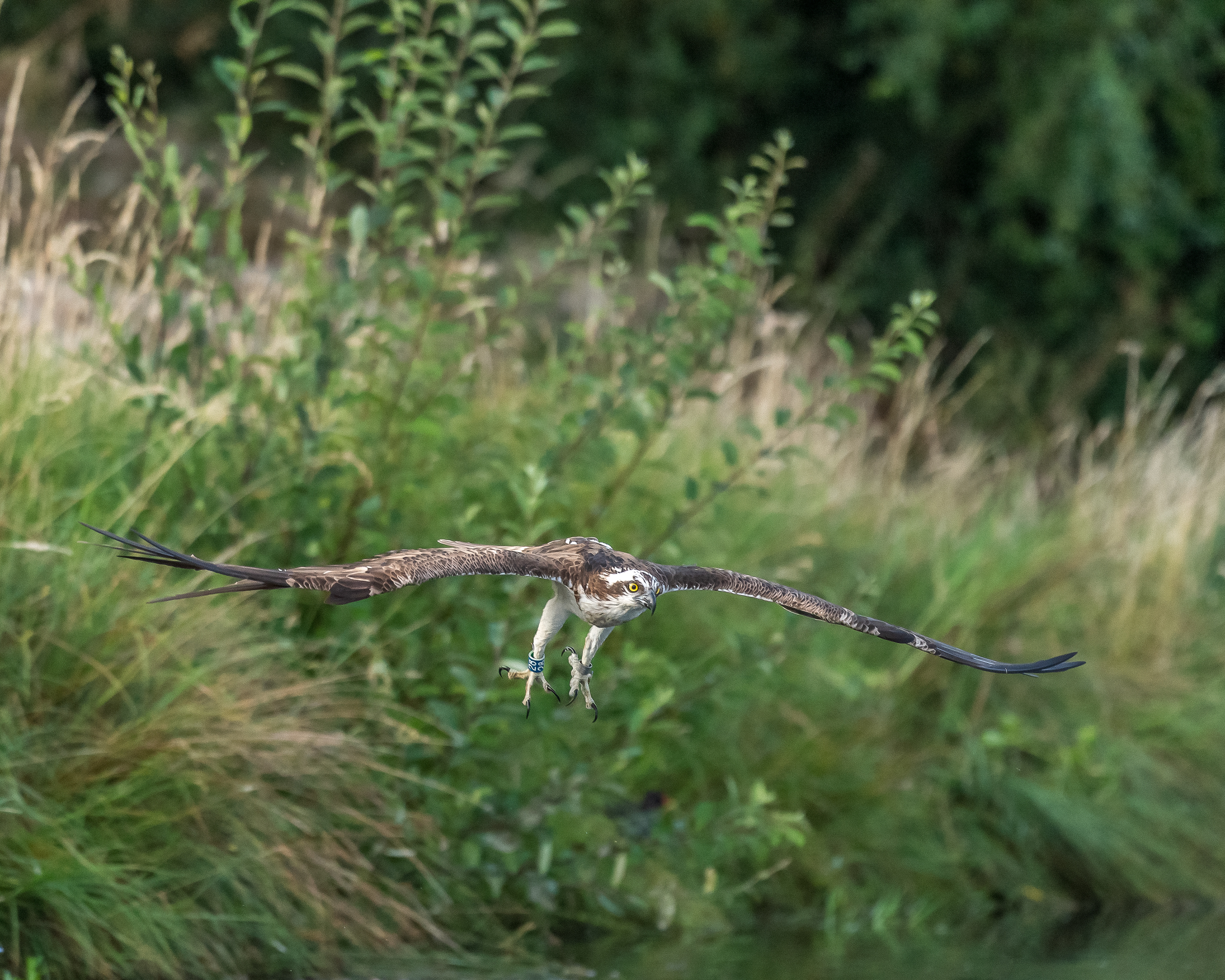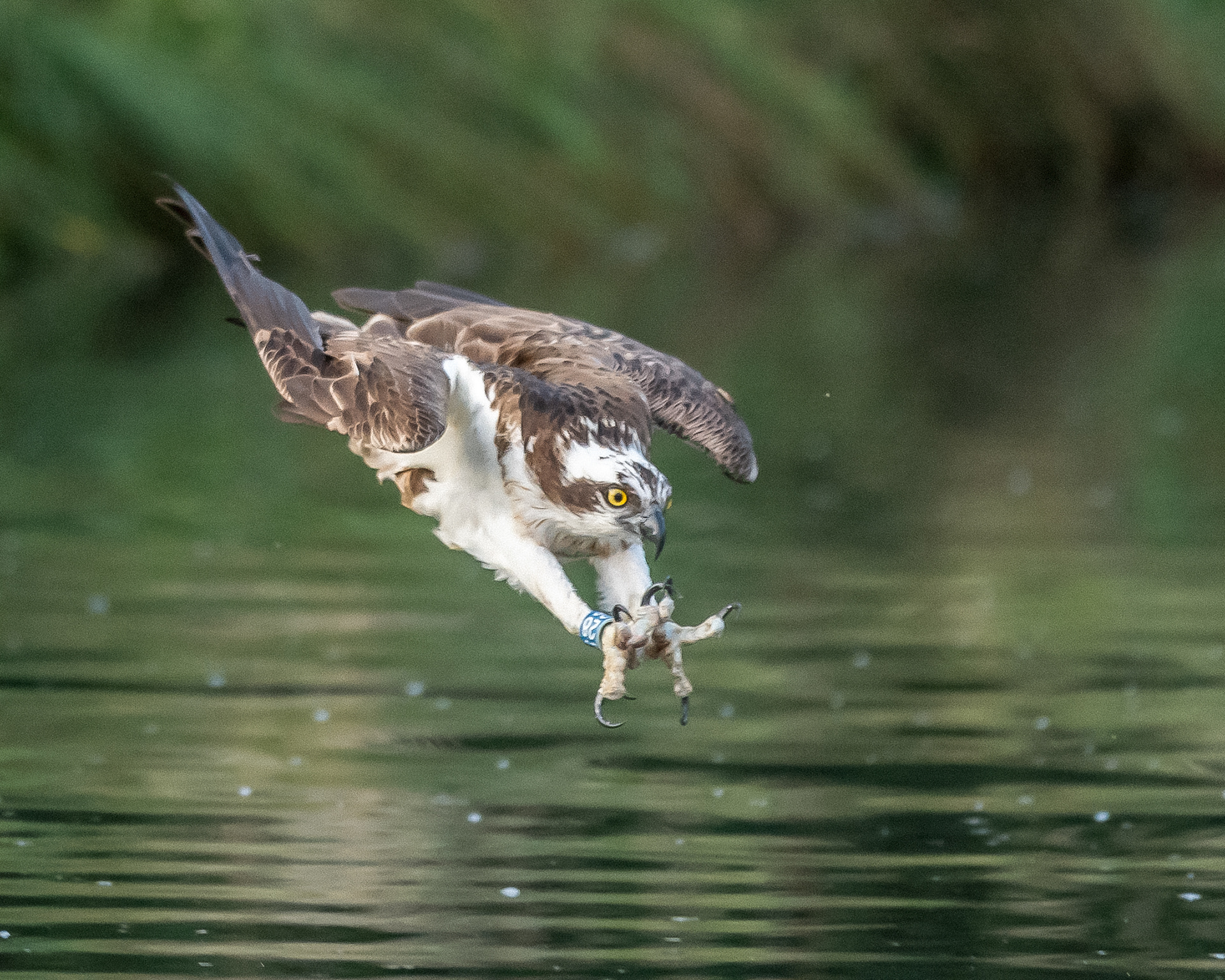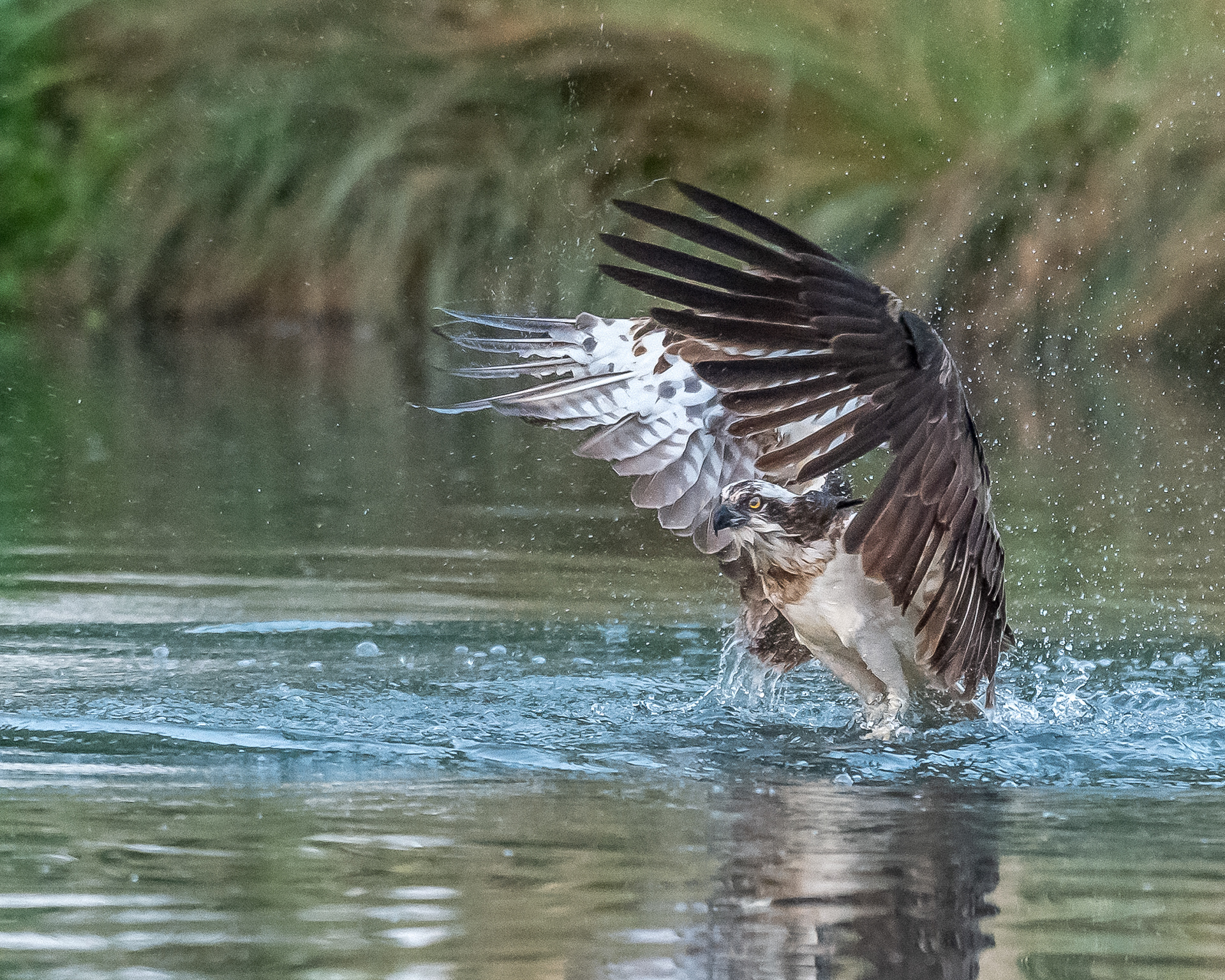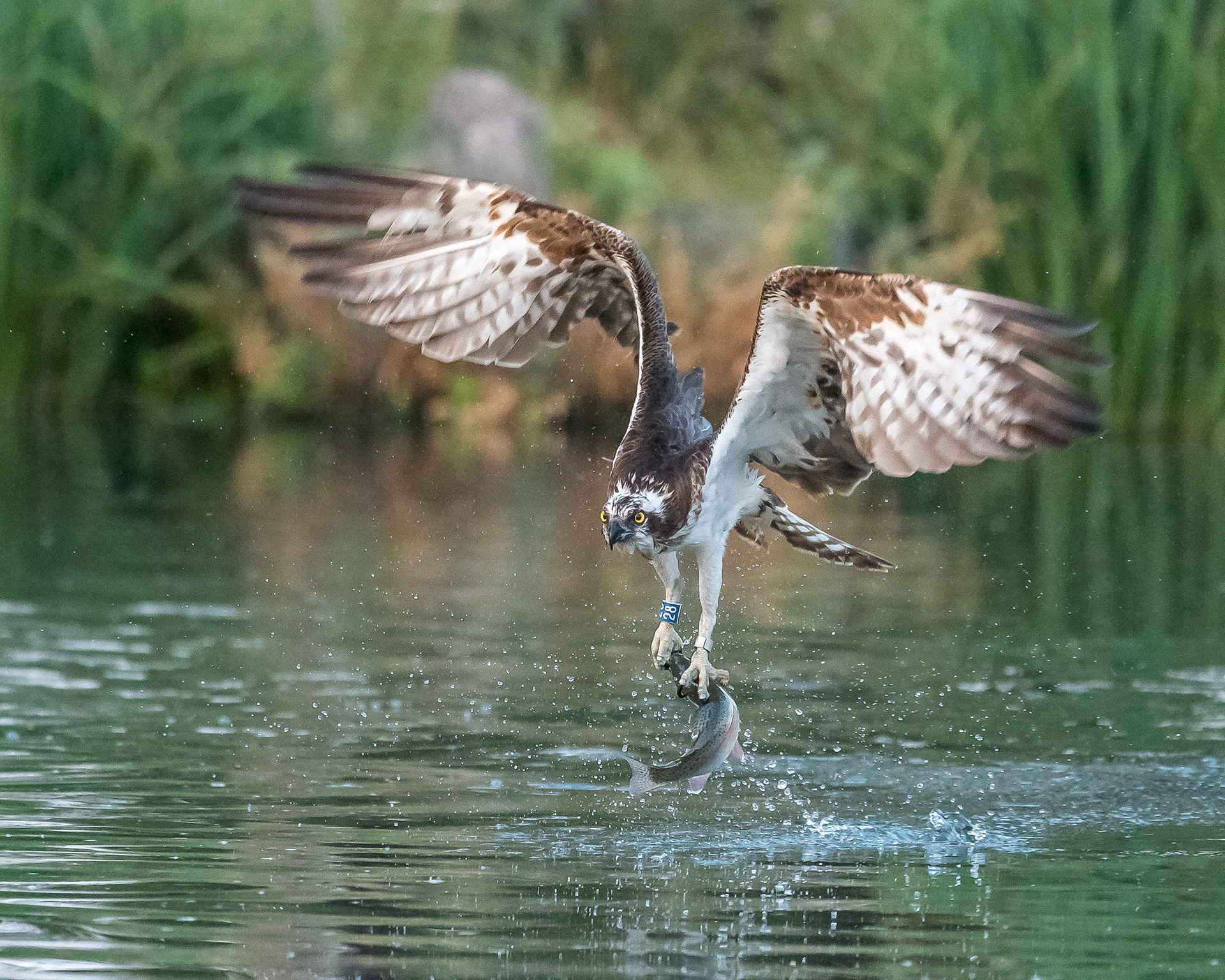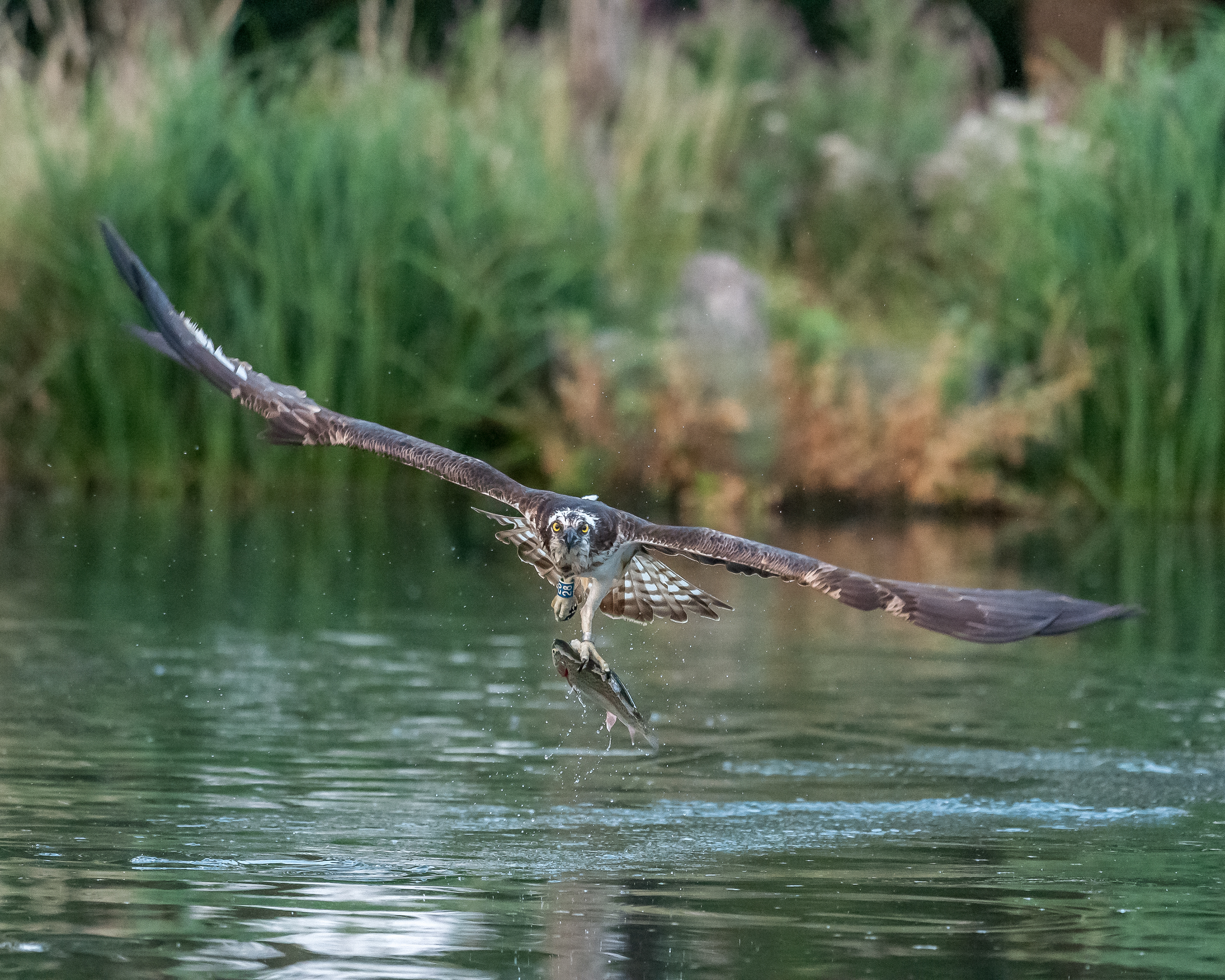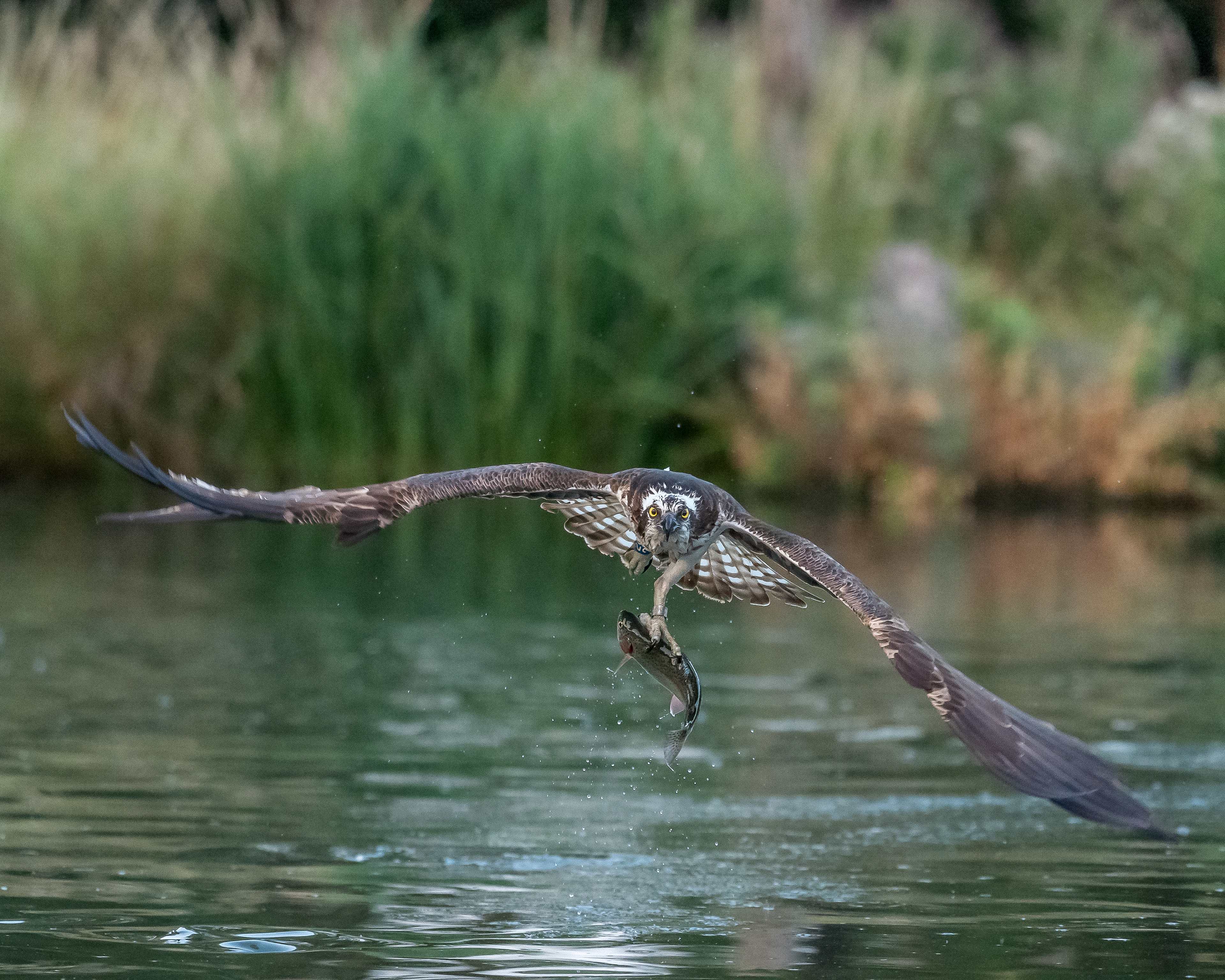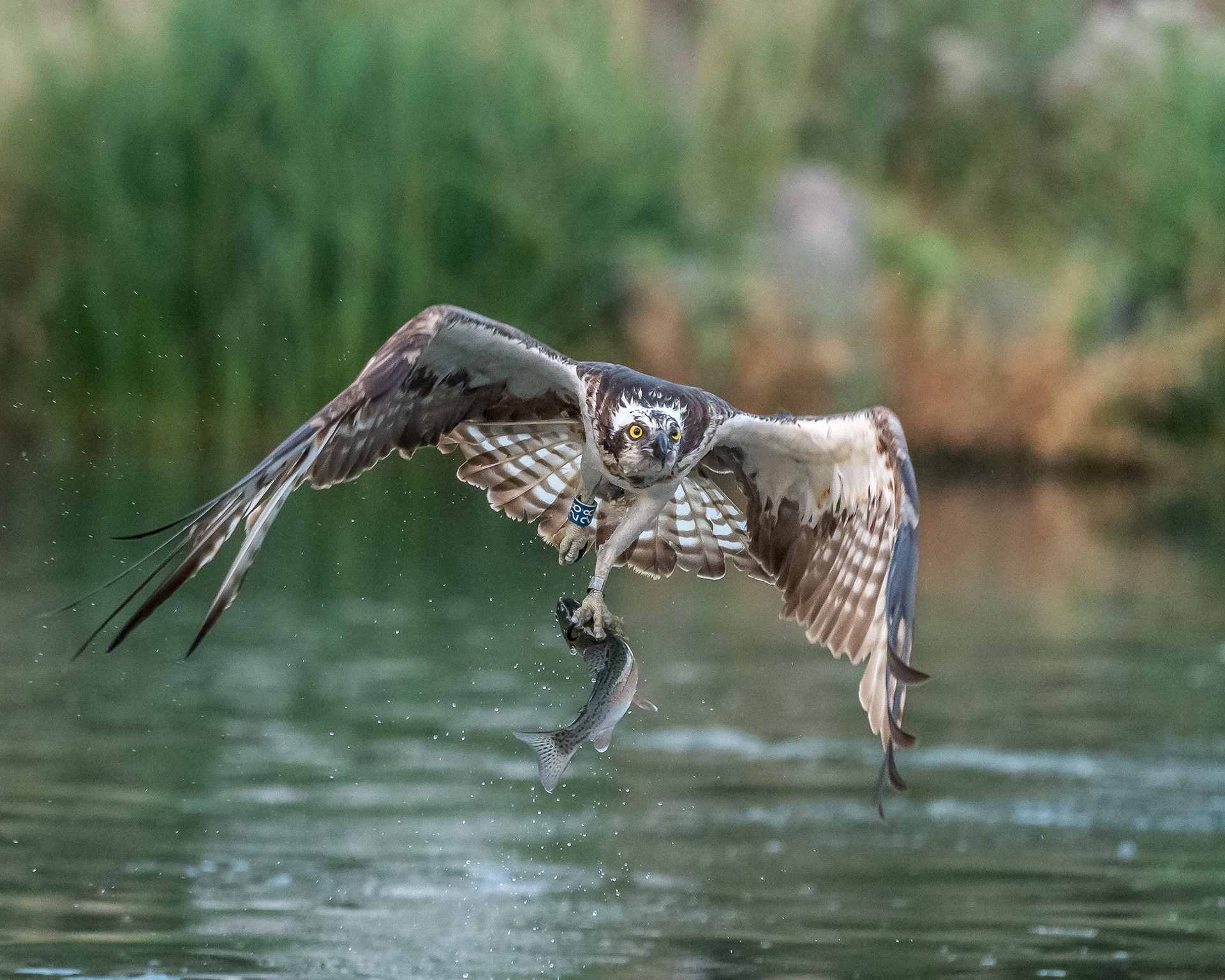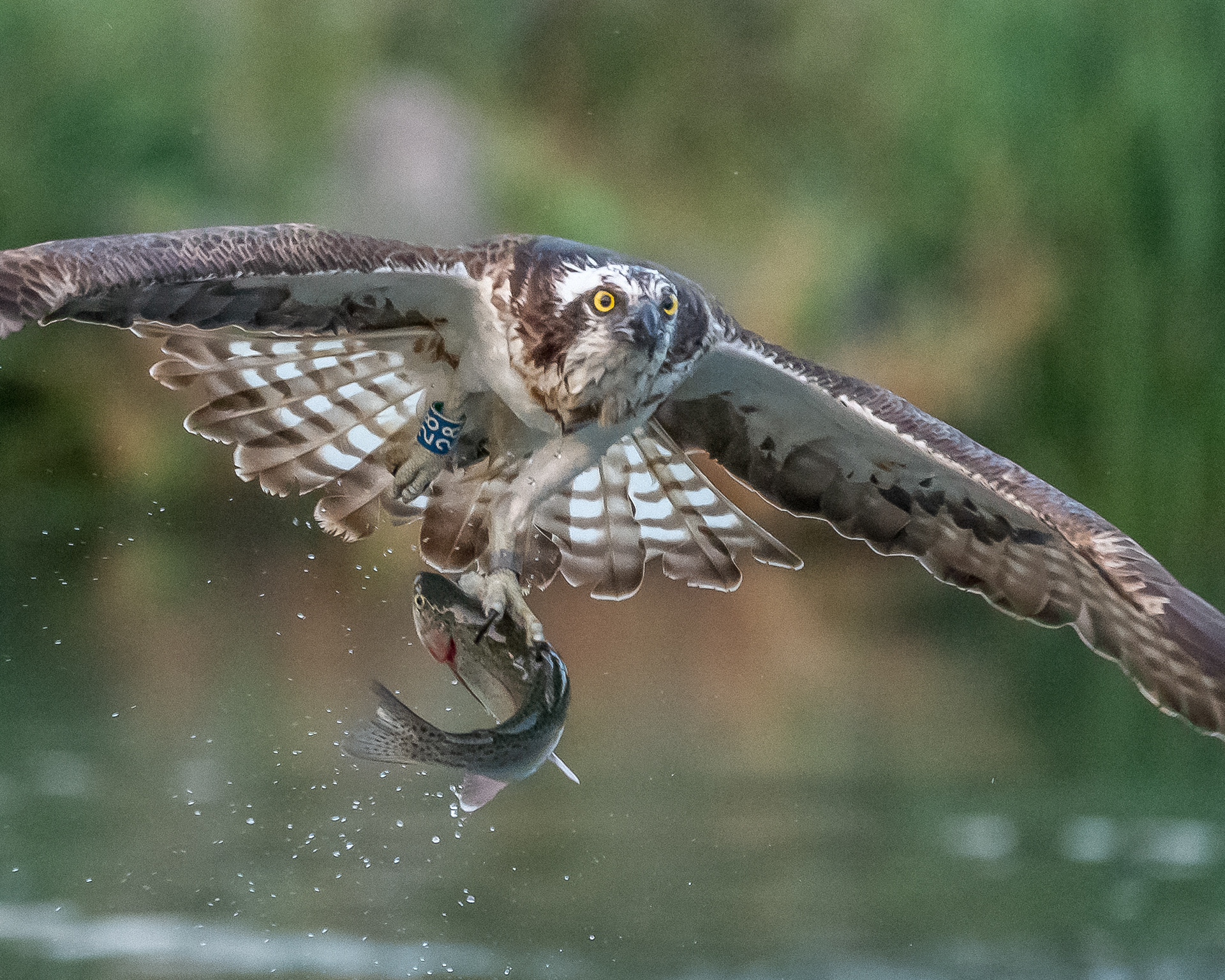 Nikon D4 Body + Nikon 200-500mm F5.6 VR lens.
Focal Length 300mm Aperture F5.6 Shutter Speed 1600sec 640iso
28's Dive Squence on Thursday 26th July 2018 at 0710hrs