Back in November 2019, Myself & Ian arranged to a Beaver Photography trip to Scotland with Bob Nature Nuts Smith in June, unfortunately the trip had to be rearranged because of covid 19 pandemic & we finally went in August 2020. Our first two evenings were spent on the River Etricht, Blairgowrie, Scotland. Bob's local patch & we had some great veiws & captured some nice Shots.
To book a Trip with Bob, which I Highly Recommend, please use one of the two links below
However on Tuesday after a great day in Little Glenshee Valley, Bob suggested we went up Glenshee Wednesday for Mountain Hares & Ptarmagin, then Visit the Beavers at Bamff.
Bamff is located about 20mins drive from Blairgowrie, & has a good population of Beavers, overnight on the Tuesday we had a torrential thunderstorm, which had serverely swollen the local rivers & even caused flooding in the area, having had a great day up Glenshee with the Mountain Hares we headed for some Fish & Chips
Having parked up we walked down to the Beavers, what we saw was quite extraordinary, the water had gone the entrance to the lodge was exposed & the Dam was breached.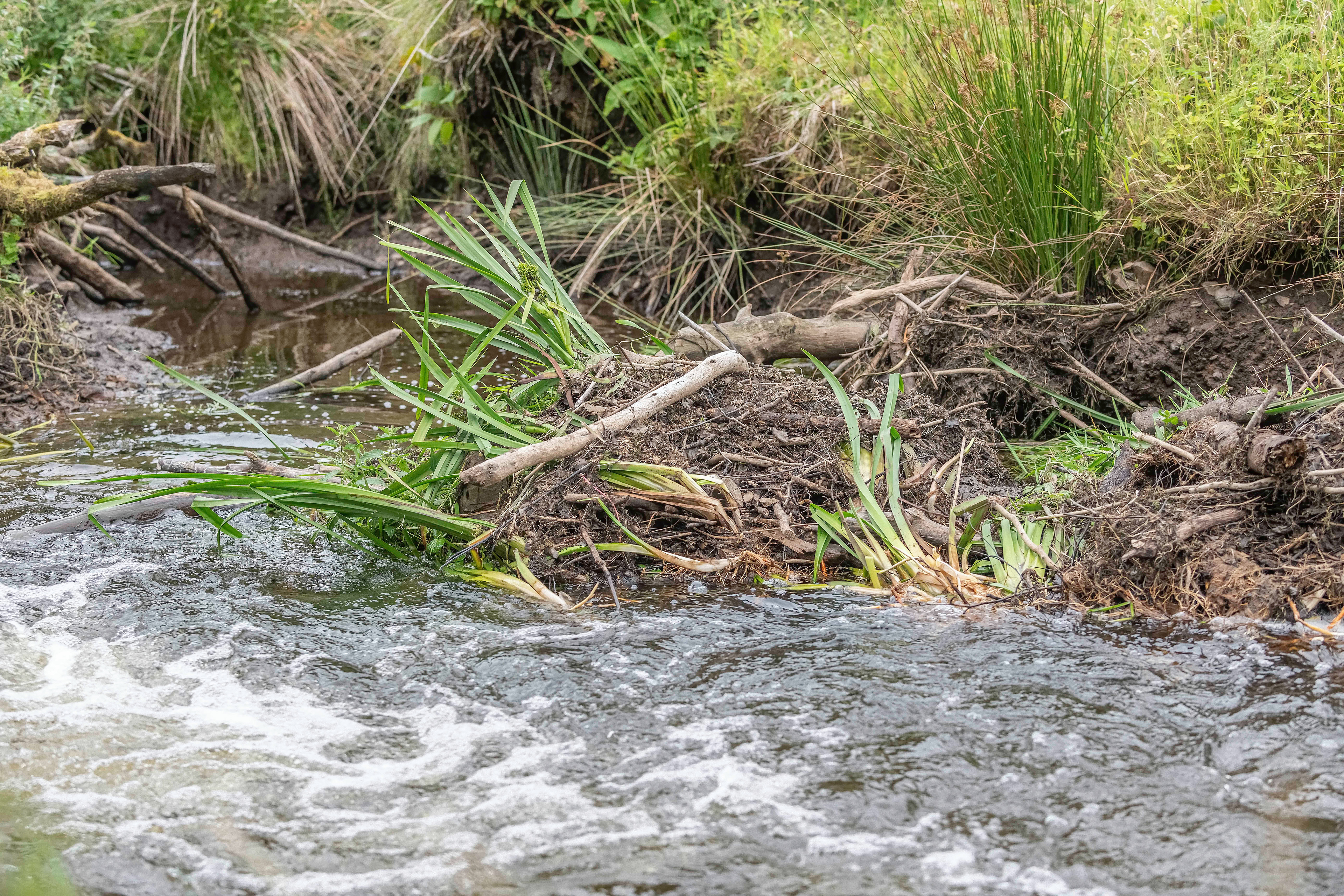 Bob explained that he was unsure whether the Beavers would rebuild the Dams straight away, but they would be in shock & awe at the devastation. That evening we had great views of the Beavers at the Lodge entrance, swimming & going over the Dam, I'm due to return to Bamff mid September, so I will update the blog with further Photo's of the rebuild. In the meantime below are some Photo's of our Trip
.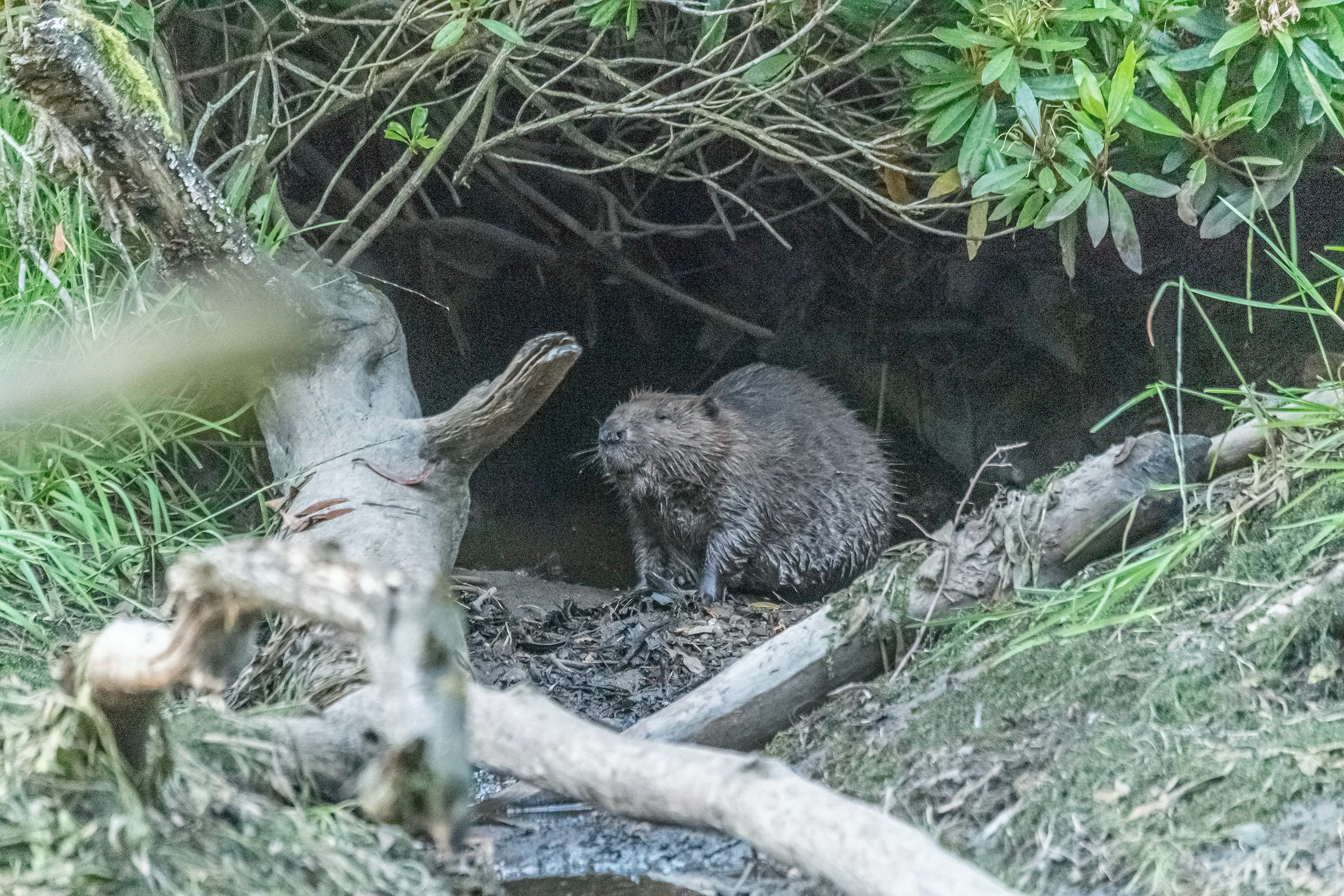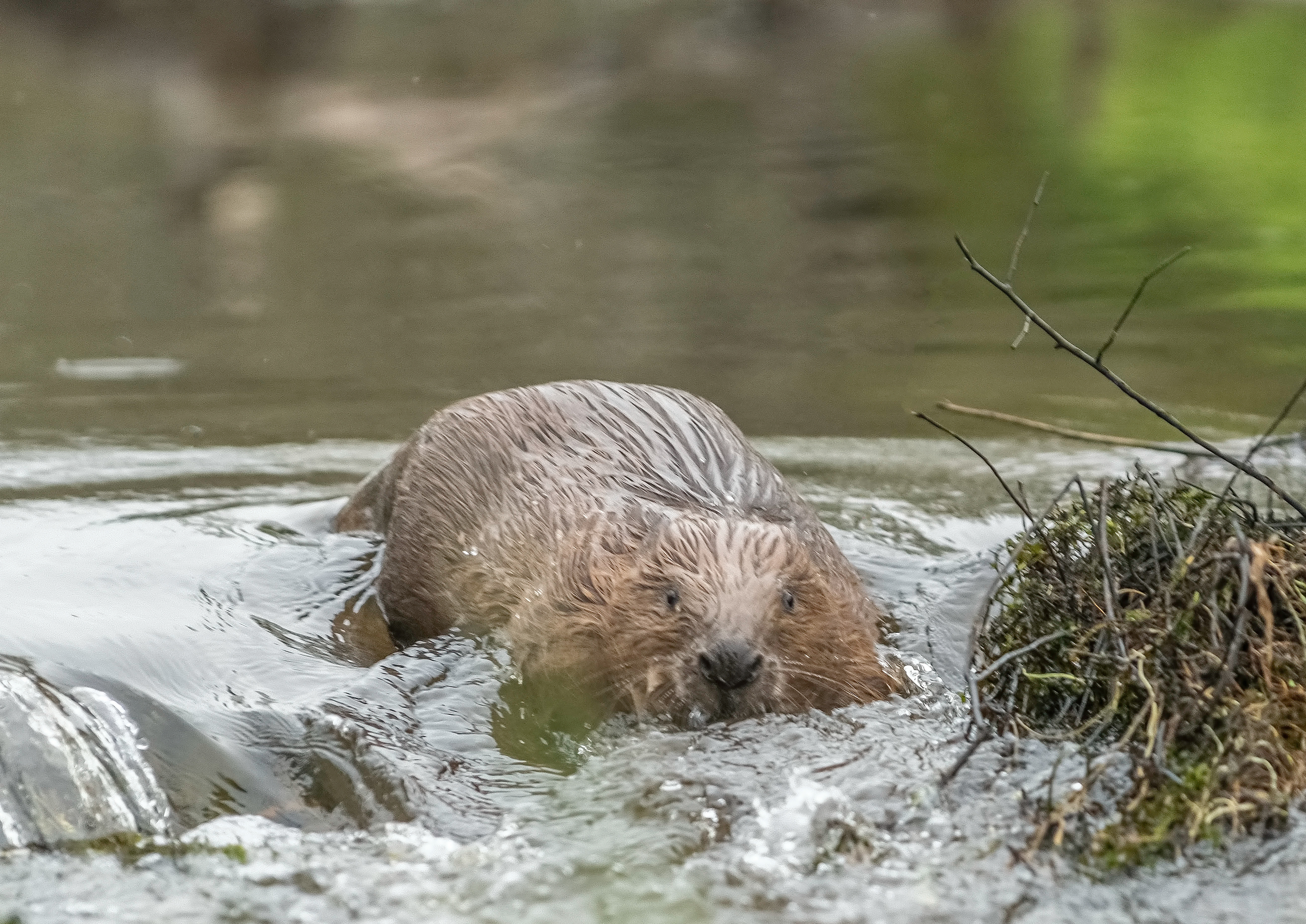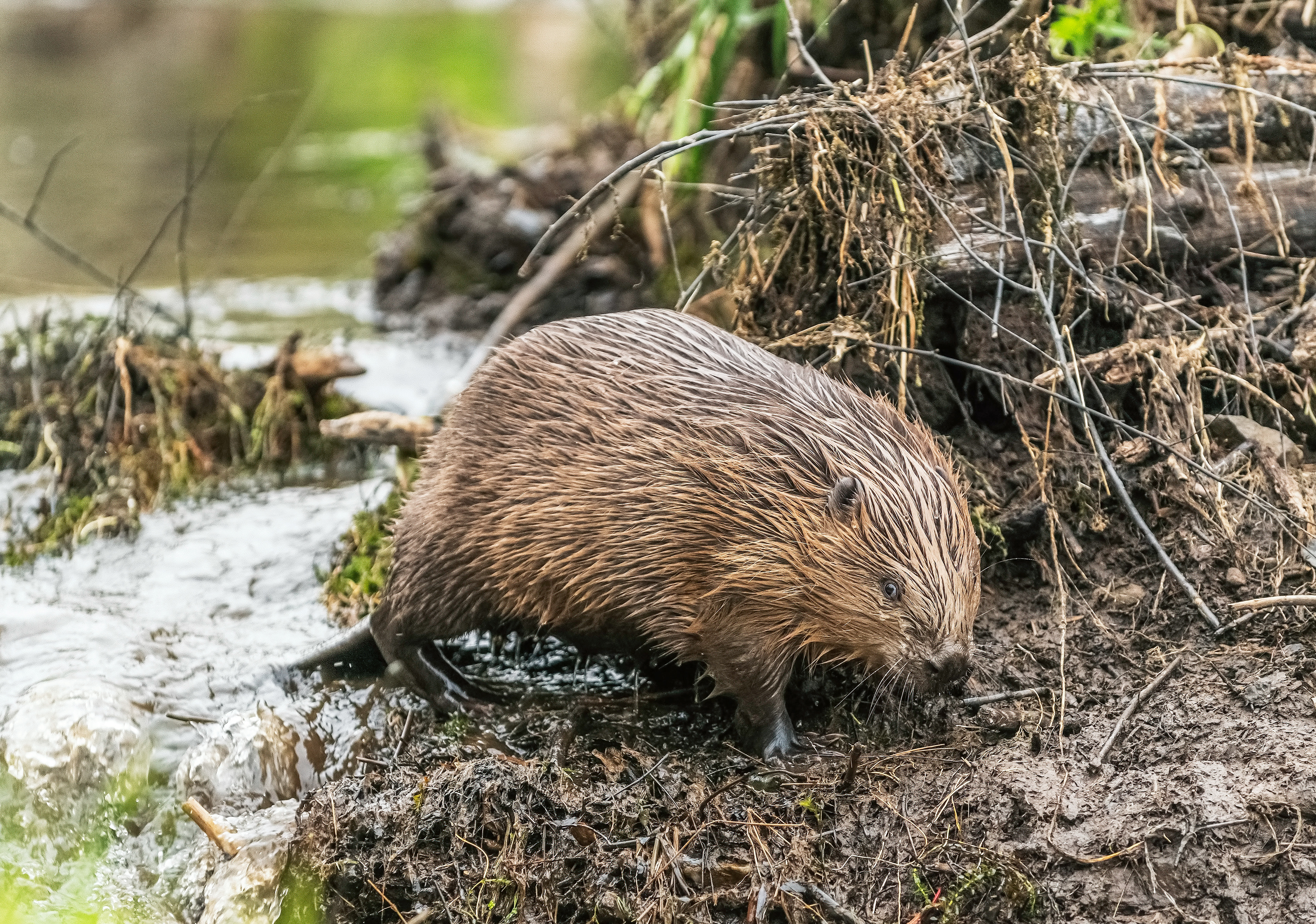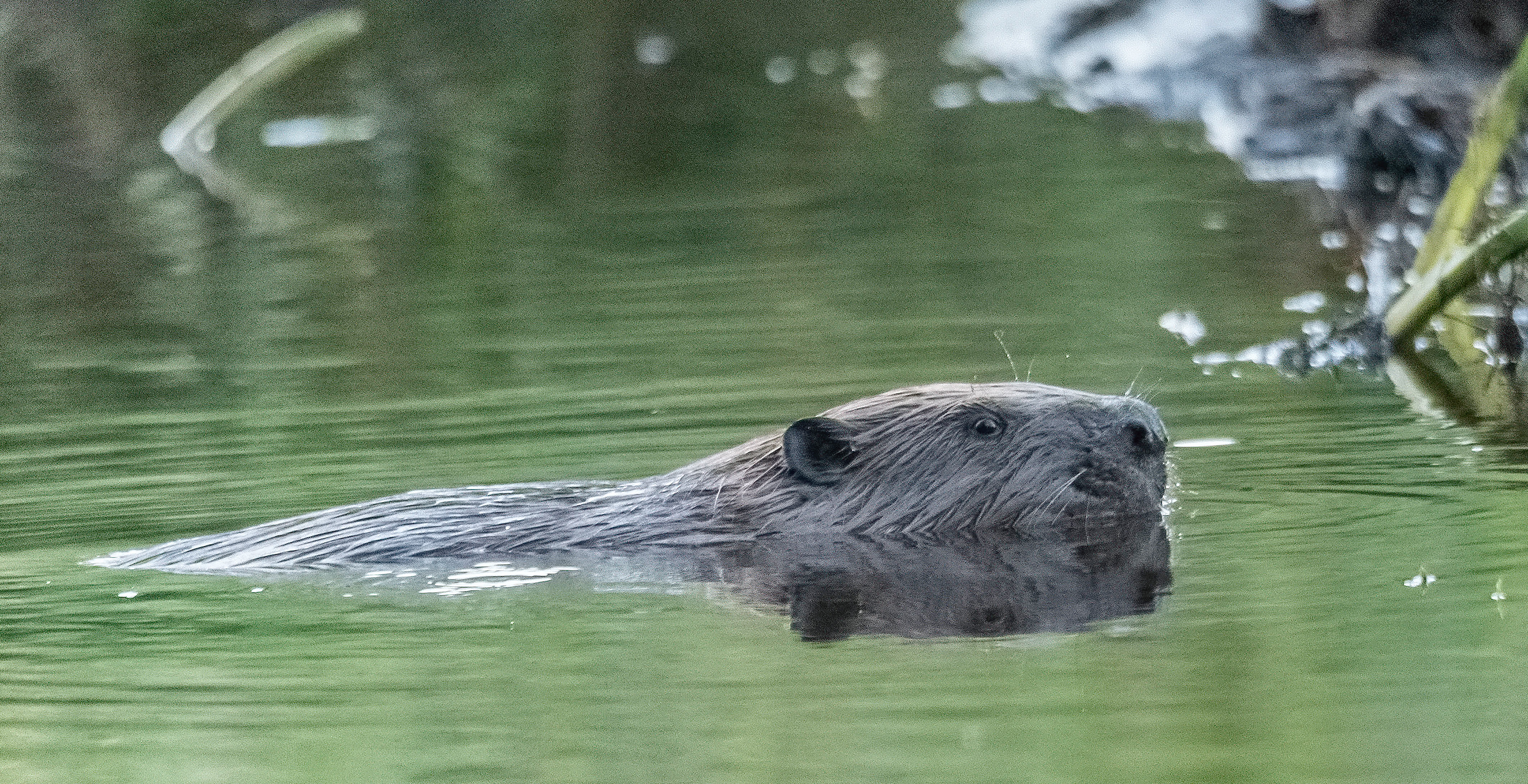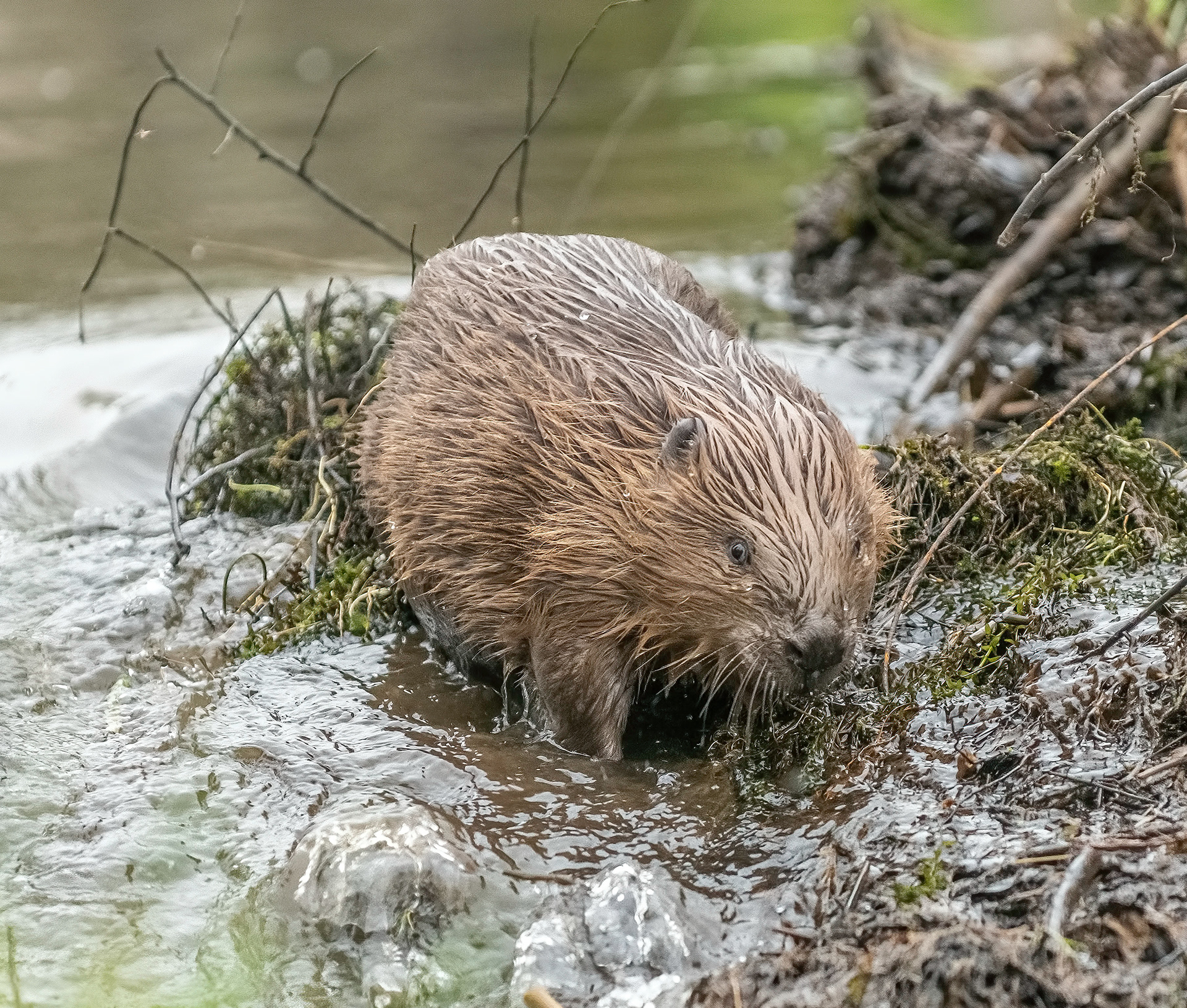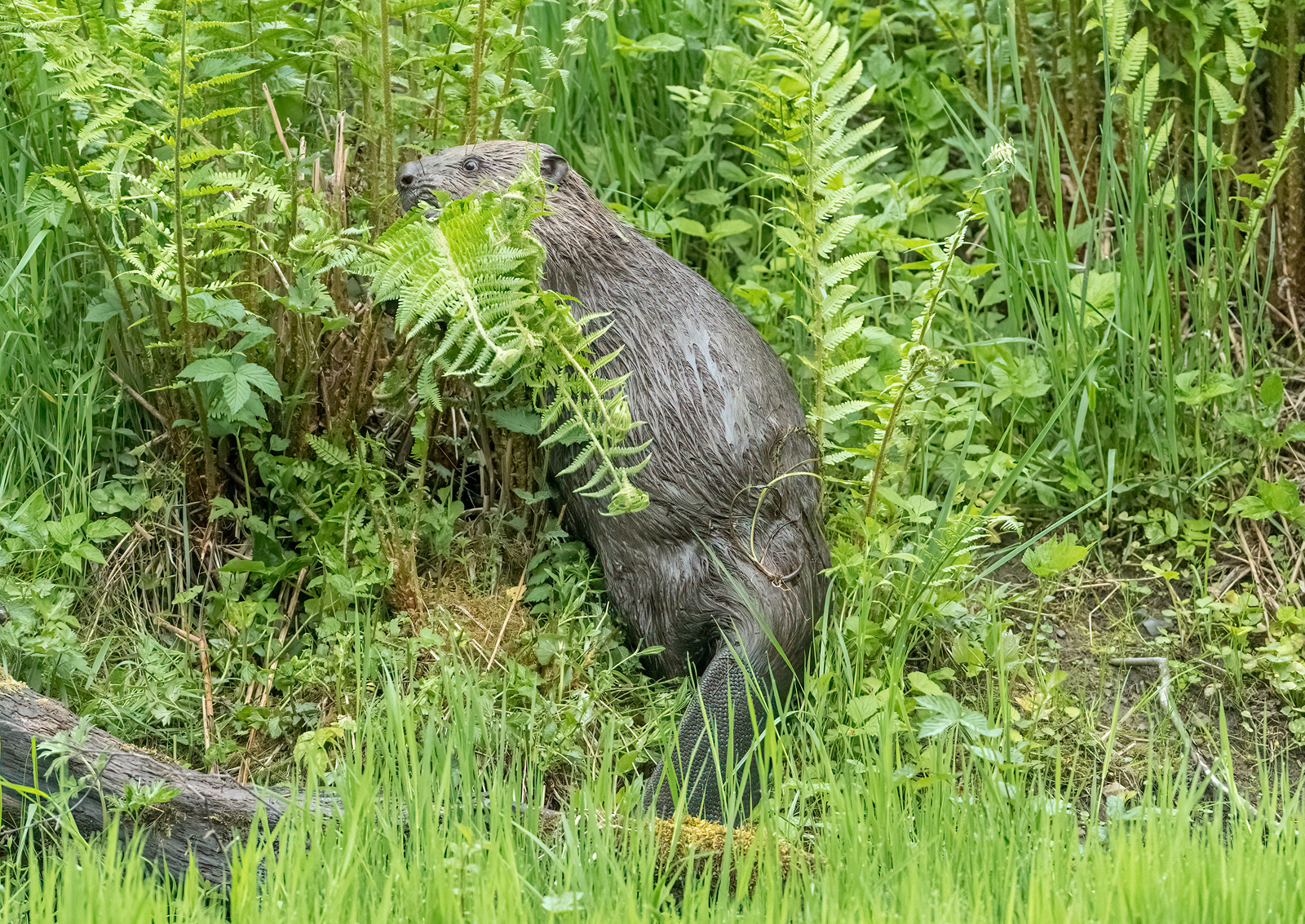 On the 20th September I returned to Blairgowrie, & visited the Beavers at Bamff & i am pleased to say they have done a superb rebuild of the Dam.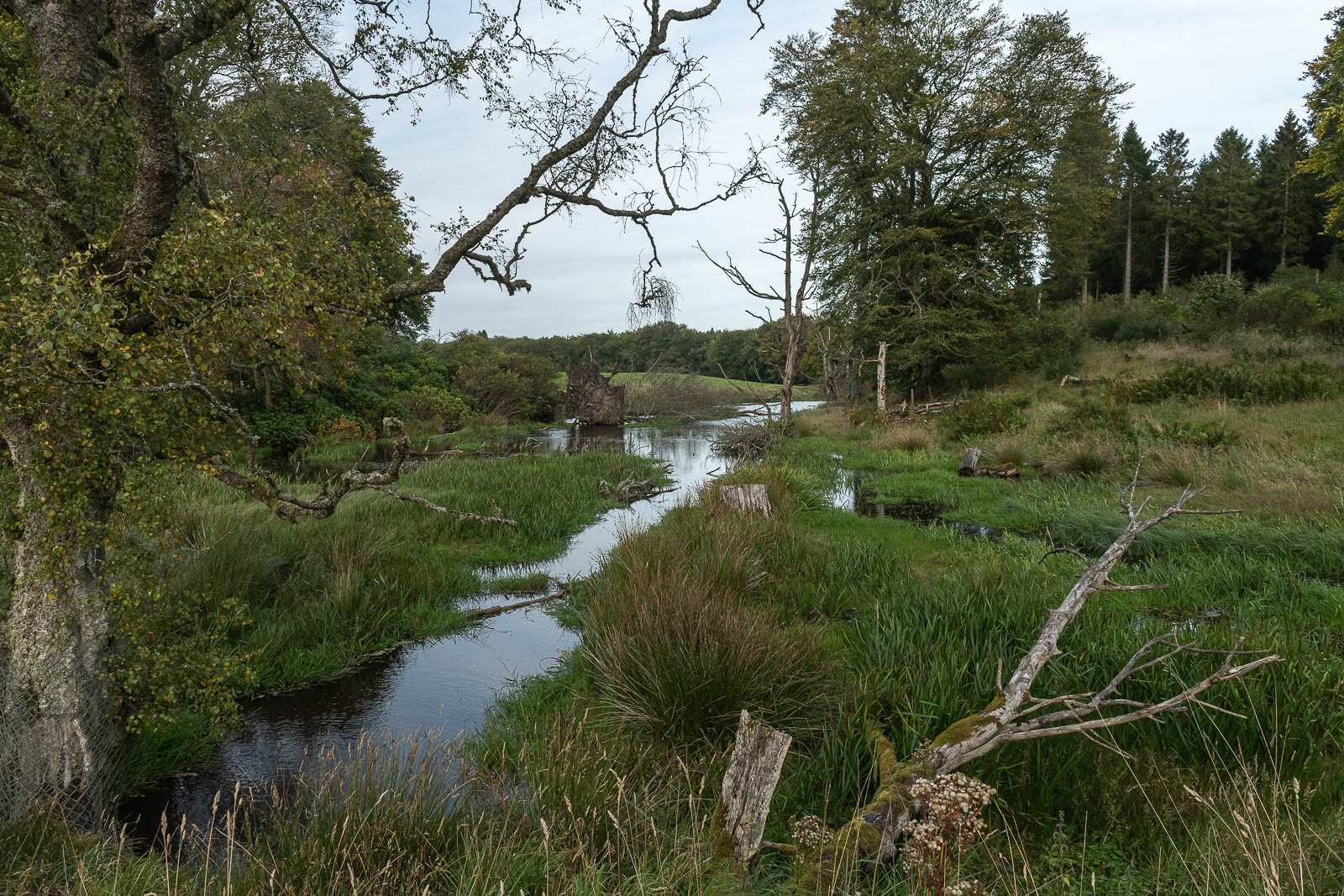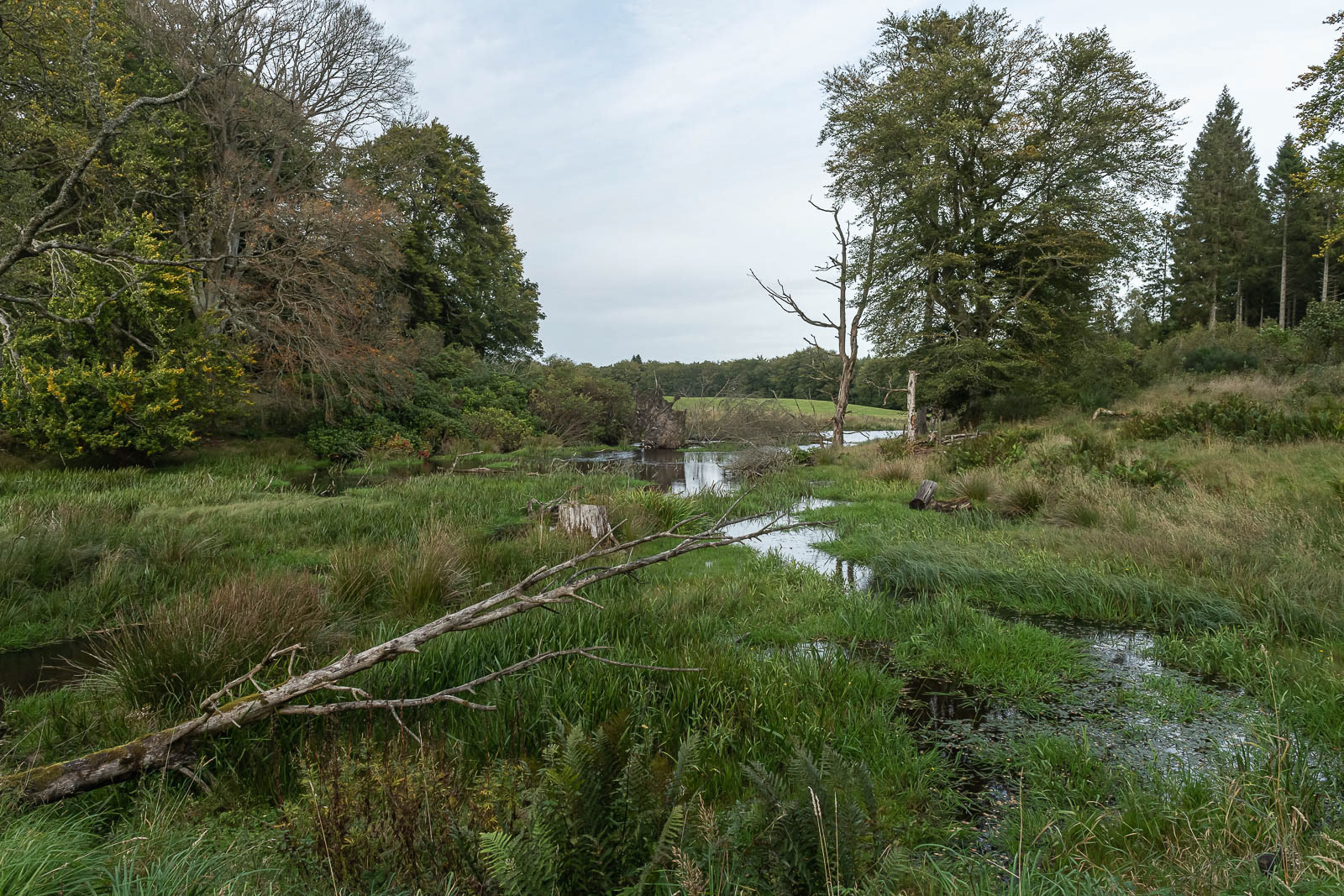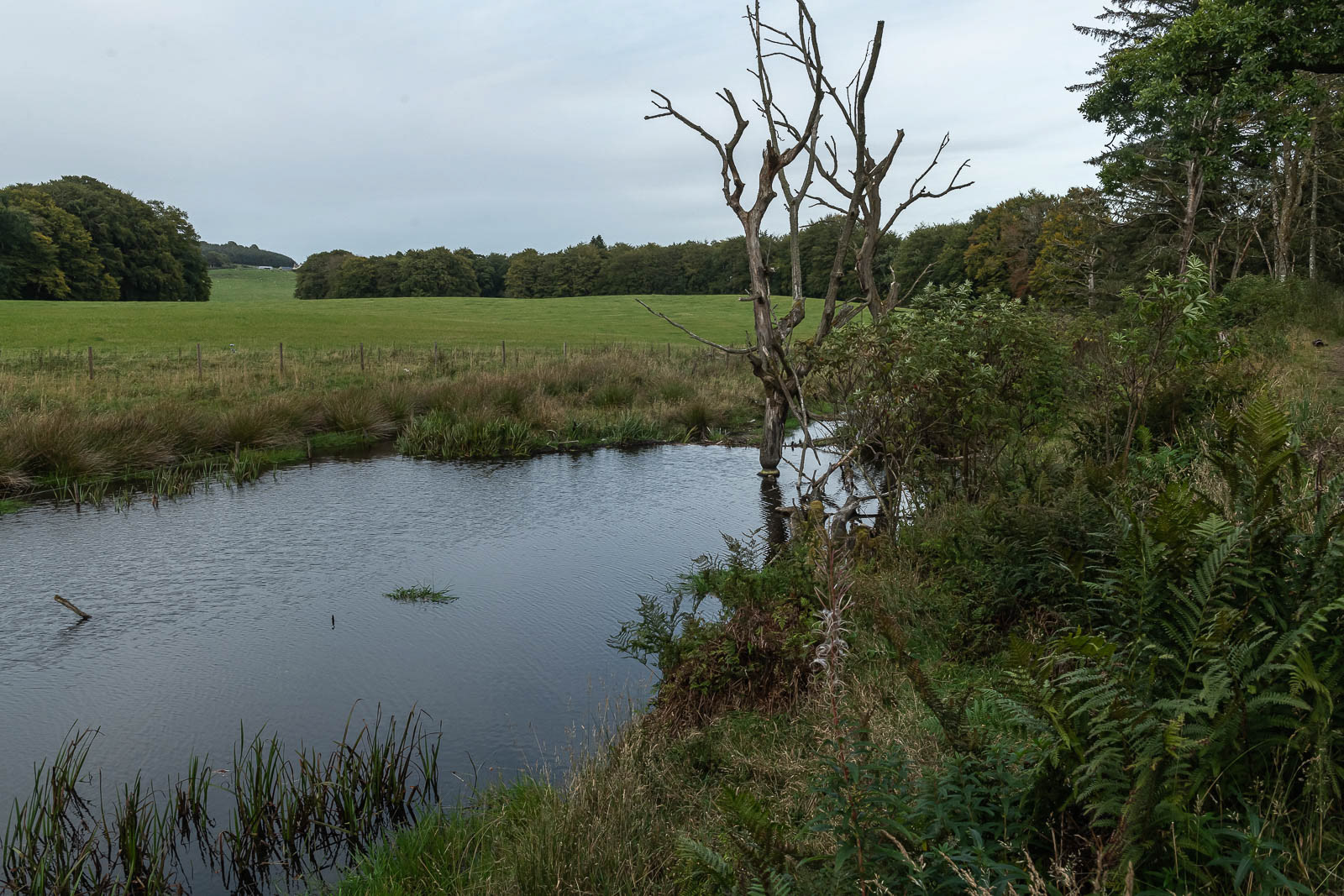 You can see from the above Photograph's the quality of the engineering rebuild of the Dam in the first pic and what the area looks like now it is flooded.
Below is evidence of Beavers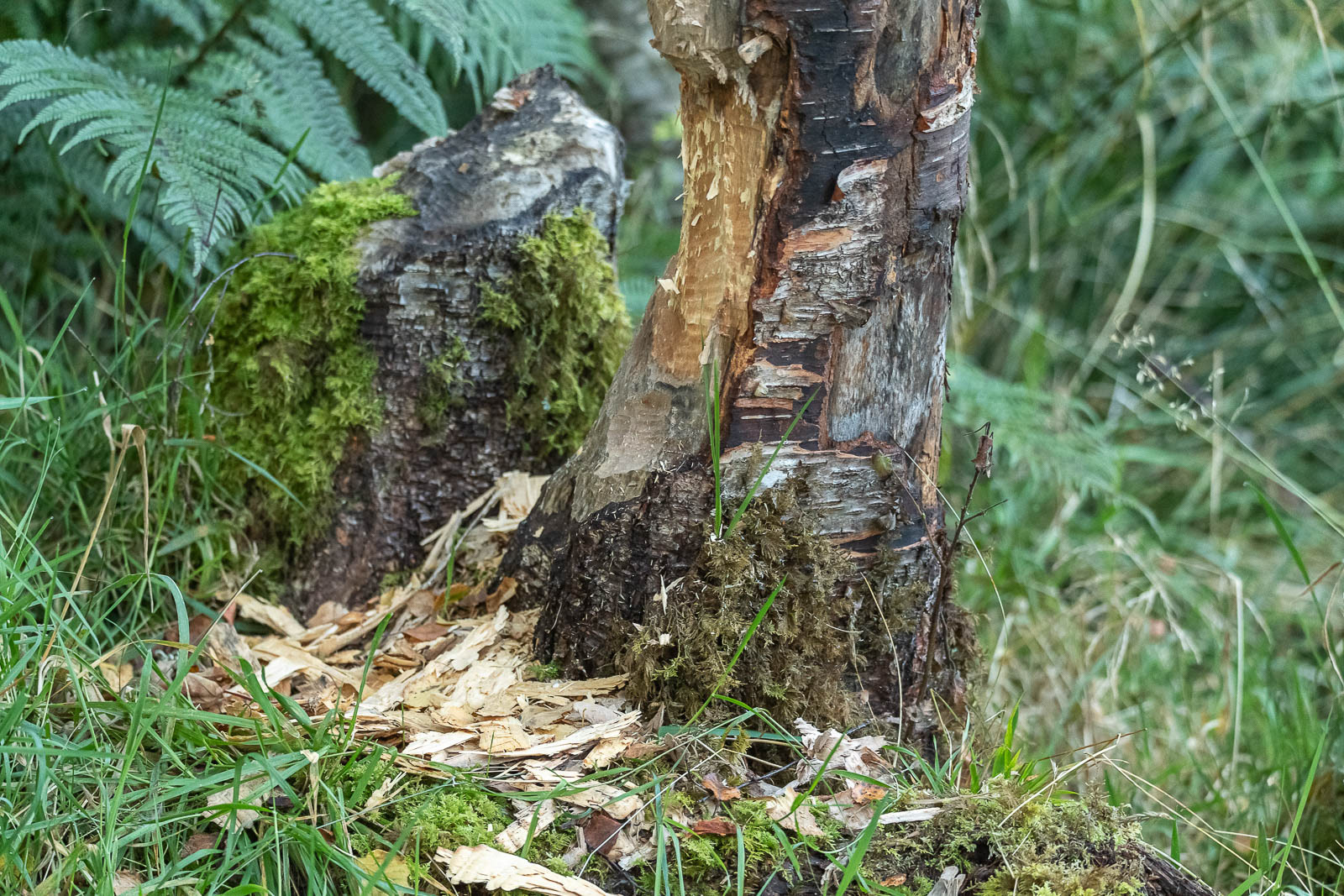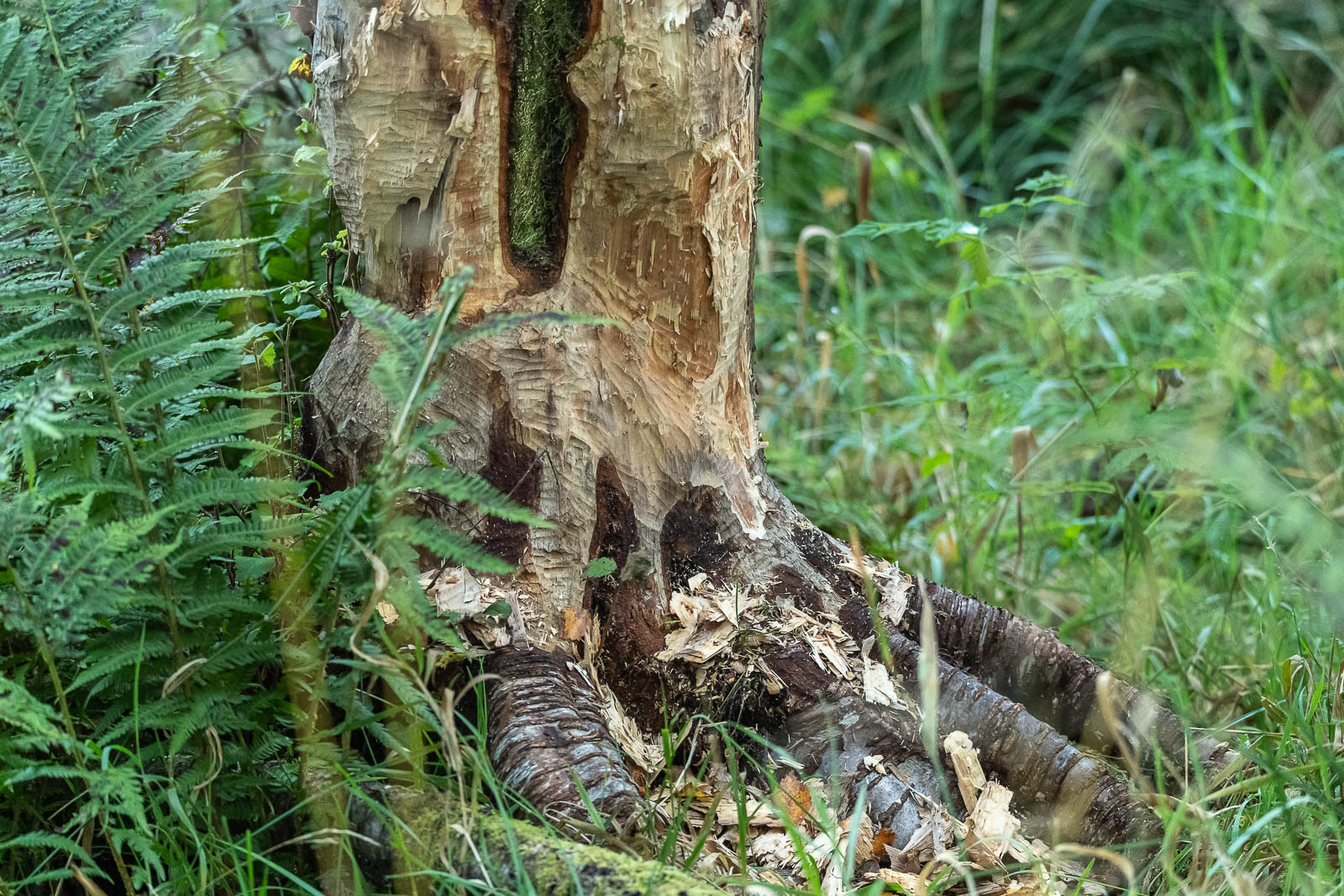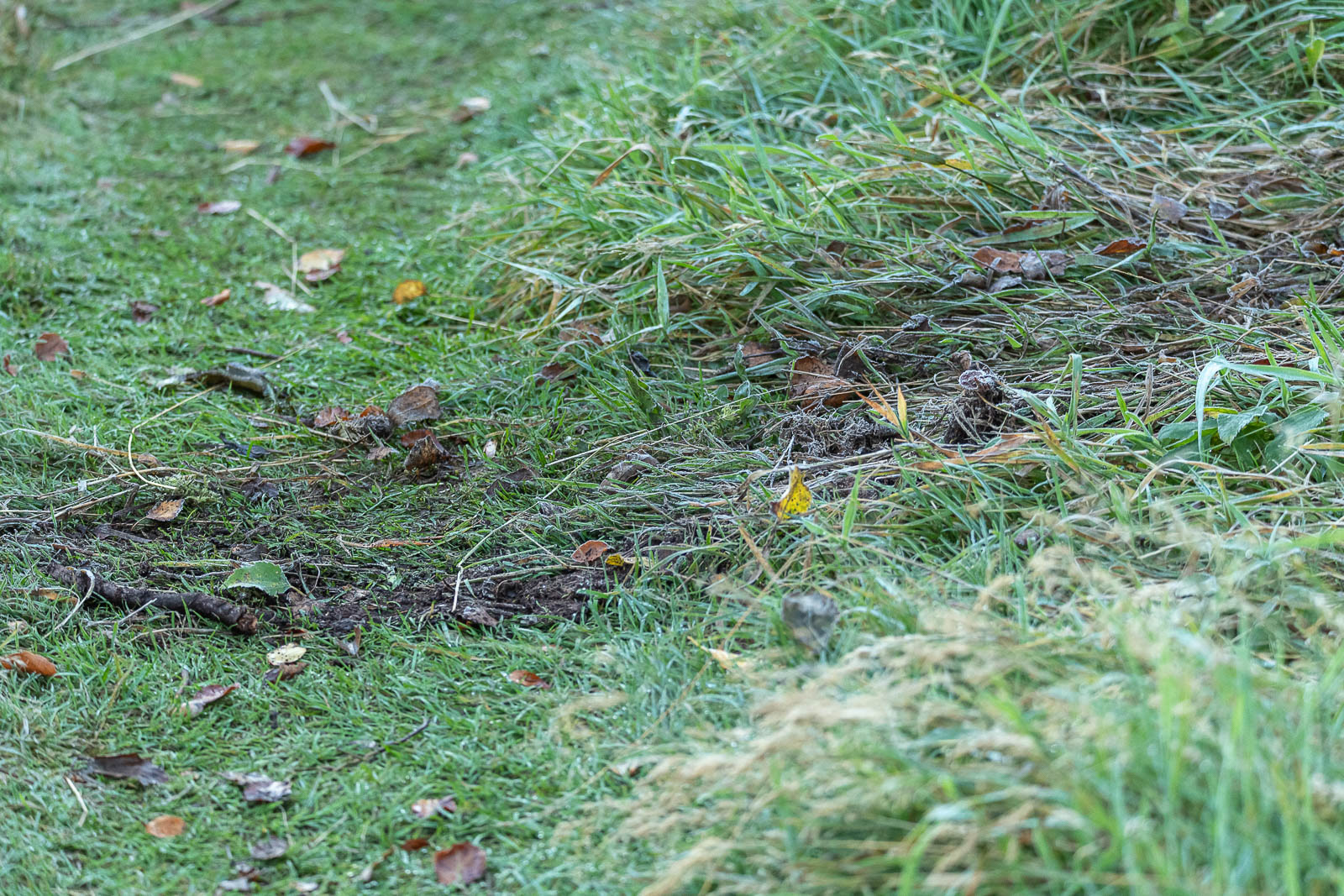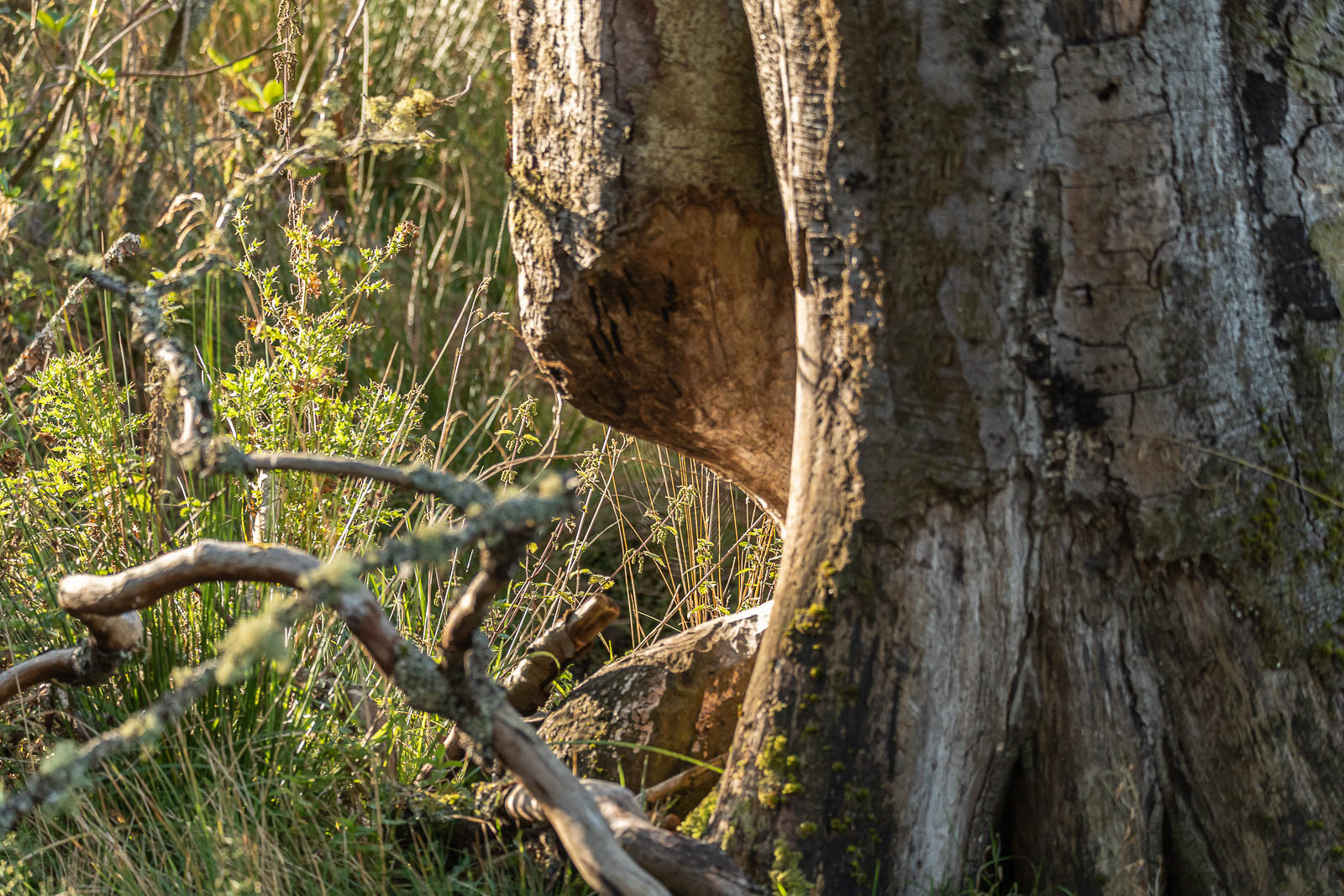 For more info on the Bamff Beavers & where to stay, please follow the Link below